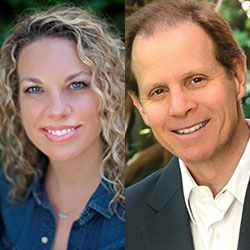 Learn the cheat code to parenting in a pandemic with Dr. Dan Siegel and Dr. Tina Payne-Bryson.  We're all struggling with some uncertainty and fear right now, and as a parent it can often be especially hard to know how to raise a child during the rise of Coronavirus....
read more
What are you interested in?
Just click on a topic to listen to more episodes.
We bring you world-reknown guest experts, as well as outside-the-choir voices, so you may have direct access to updated theory and fresh ideas as they come.
Featured guests include the smartest minds in the relational sciences.
And many, many more deep thinkers and fabulous minds that we interview both to bring you their work, and to continuously integrate new and trusted perspectives into our own thinking and theory of what actually works to heal people.
Stan Tatkin
Steve Finn
Alphonso Appleton
Ellyn Bader
Dan Brown
Jules Shore
Liz Plank
Bonnie Badenoch
Sarah Peyton
Aby Blakely
Deb Dana
Doug Braun-Harvey
Tina Atkins
L Brookins
Pam Greenstone
Robyn Gobbel
Linno Rhodes
The Science of Psychotherapy's Becki Mendivil
Susan Ansorge
Bob Schneider
What do you want to learn
today?