At Therapist Uncensored, we are always uncovering new resources that will help you on your own journey toward security. Below are a few of our favorites.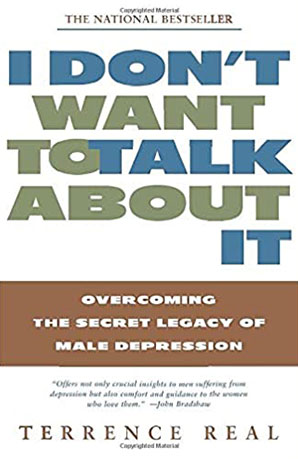 Great contribution for rounding out the care of depression for men – this book sensitively explains the hidden epidemic of male depression. Great read.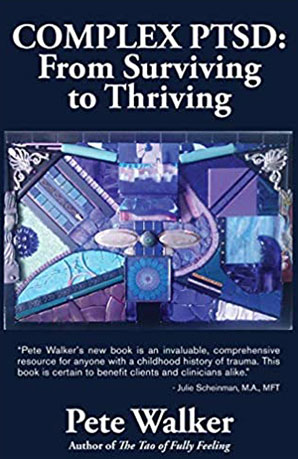 by a therapist who is recovering from complex PTSD – great find!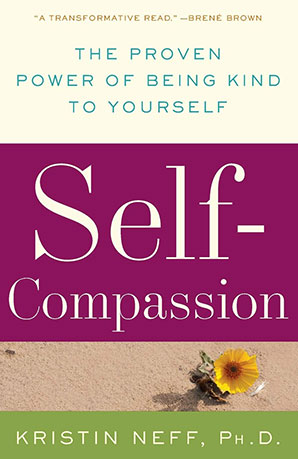 Kristen Neff PhD is a researcher in Austin – has great TED talks and an excellent message we can all use. Don't the let the title fool you, this is science-based solid direction that is simple but hard to do.
Howard Steele, Miriam Steele, Editors.  Clinical applications and interventions for the Adult Attachment Interview.
 Blog from Austin Texas where therapist contribute posts discussing mental health and well being.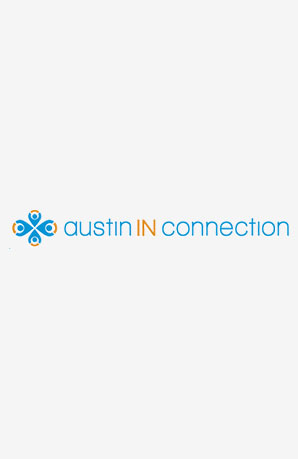 A non-profit, 501(c)(3) organization based in Austin, Texas striving to bring powerful concepts about relationships, parenting, and psychological growth to our community by offering training, learning experiences, and networking opportunities for both helping professionals and for members of the public.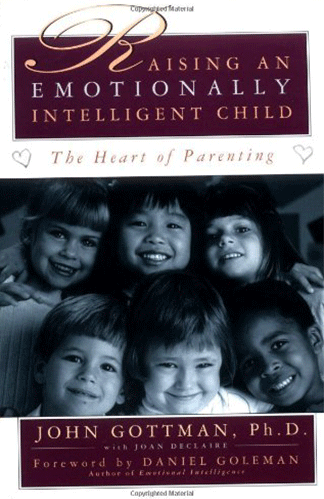 by John Gottman and Joan Declaire provides parents with a five-step "emotion coaching" process to help teach children how to recognize and address their feelings. This includes becoming aware of the child's emotions; dealing with these emotions as an opportunity for intimacy; listening empathetically; helping the child label emotions; setting limits; and problem-solving. It's a good basic one to have digested if you are a parent.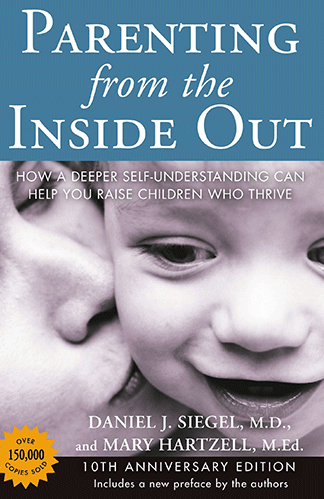 Daniel Siegel, MD & Mary Hartzell, MEd, — this is another building block for parenting and a good one to even understand attachment as an adult if you are working on yourself. It explores the extent to which our childhood experiences actually do shape the way we parent. Based in neurobiology and attachment research it details how interpersonal relationships directly impact the development of the brain, and offer parents a step-by-step approach to forming a deeper understanding of their own life stories, which will help them raise compassionate and resilient children.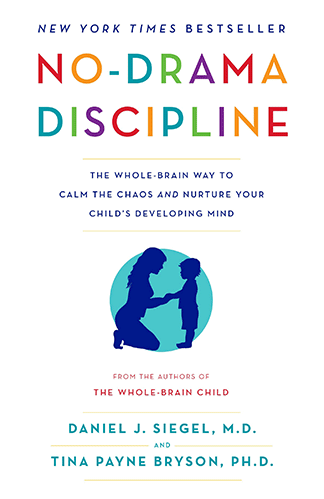 Dan Siegel and Tina Bryson – excellent attachment-informed parenting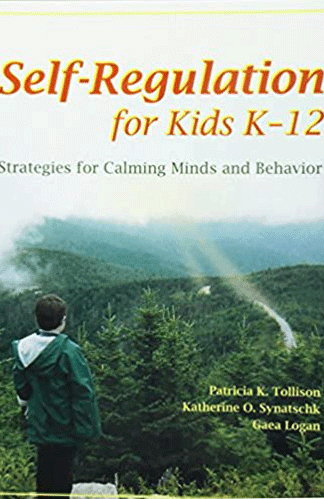 Patricia Tollison another excellent therapist from Austin, this is a practical and comprehensive guide teaching steps for self-regulation for kids.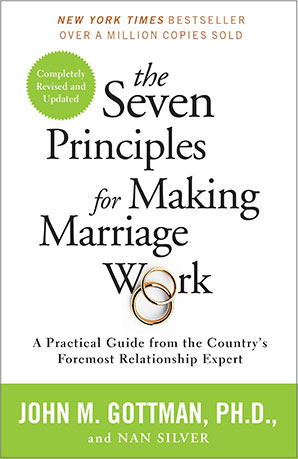 John Gottman's seminal work on research into what makes couples happy. Practical and wise – Gottman is one of the father's in the field of helping couples have satisfying relationships!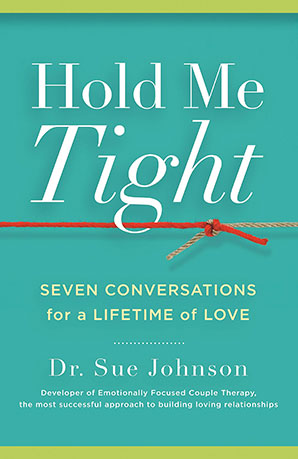 Sue Johnson is another of the masters on couple's therapy. Good easy to hear read.
this is my favorite to refer to clients. Stan Tatkin is a guru at making the complex ideas of interpersonal neurobiology understandable to the public. Check out any of his books as recommended!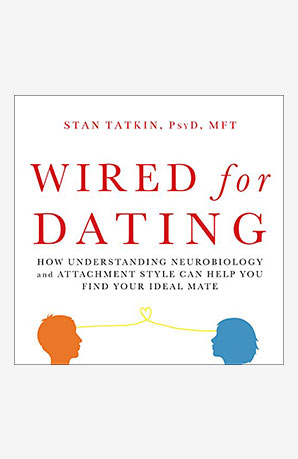 Stan Tatkin, this those looking to date.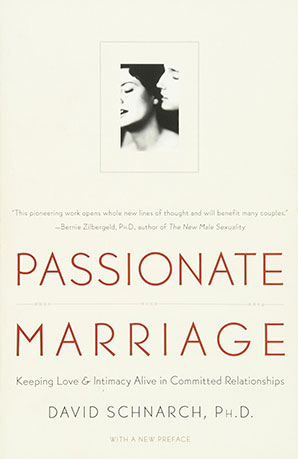 One of the best explanations of differentiation and how maintaining yourself is essential for sexuality. Love the chapter on differentiation!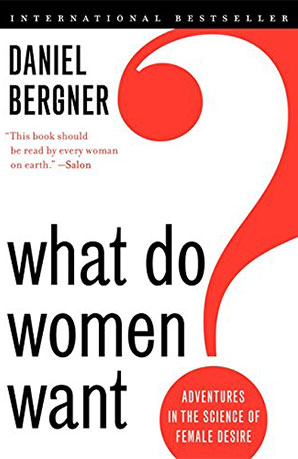 by Daniel Bergner the newest scientific research into female lust. Check it out – it includes research that challenges many of society's assumptions about women and sexuality.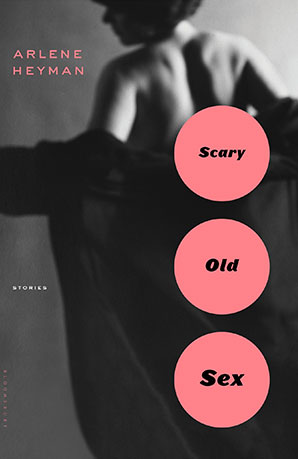 taboo-breaking work in the form of collected stories on late-life sexuality, by a practicing psychiatrist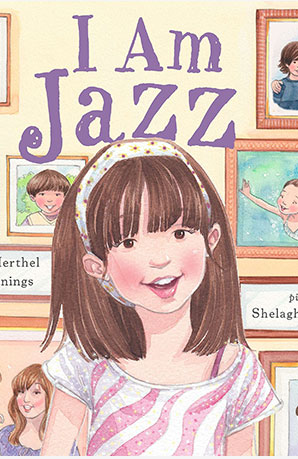 book for transgender kids.  It made the list of the most challenged books this year.  Awesome!
LGBTQ+ Focused
The Trevor Lifeline
(866) 488-7386
Chat option: https://www.thetrevorproject.org/get-help-now/
Trans Lifeline
(877) 565-8860
The LGBT National Hotline
888-843-4564
The LGBT National Youth Talk-line (ages 25 and under)
1 (800) 246-7743
Northwest Network LGBT survivors of abuse
1 (206) 568-777
The Anti-Violence Project for LGBTQ and HIV-affected communities
1 (212) 714-1141 (English and Spanish)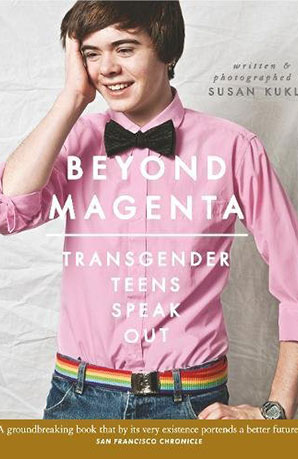 several teen stories of gender-bending teens before during and after they come out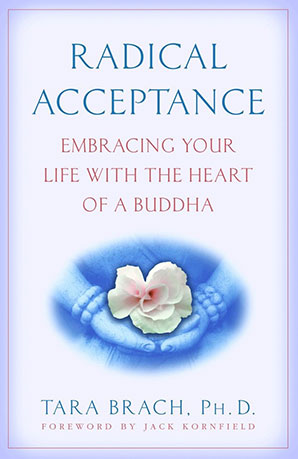 OK you have to include Tara Brach – anything by her – in your quest to understand yourself and tame any inner gremlins.  Seriously, she's the bomb.  She resists being seen as a guru that has it all together thank heavens… she talks about dark stuff in a believable way that brings trust and inspiration, not eye rolls.
by Jon Kabat-Zinn details how hospital patients have improved their health or simply come to feel better despite their illness by using mindfulness techniques. These techniques are also super helpful to anyone dealing with stress. Kabat-Zinn presents several meditation techniques that focus the attention using either a simple phrase, breathing, or various parts of the body.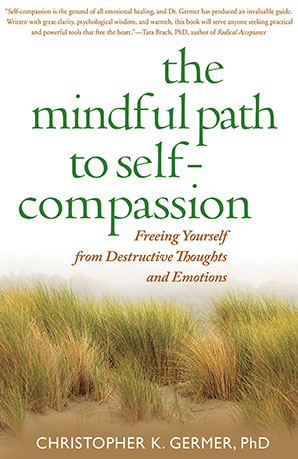 Kristen Neff, another one this time on mindfulness and self-compassion, a powerful combination to create real depth and change.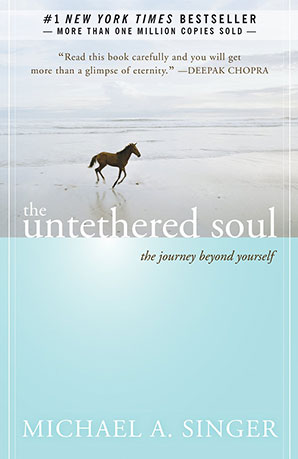 Michael Singer — could be life-changing, has been for some we know. Audio voice is hard to get used to at first but the content is fantastic – calls you on your stuff and helps you know what to do about it.
by Bob Stahl and Elisha Goldstein practical exercises that can transform your life and build a stronger brain. It's a step-by-step approach to bringing this scientifically grounded approach into daily life – the coolest thing is that it includes a CD with more than eight hours of guided meditation. Bam!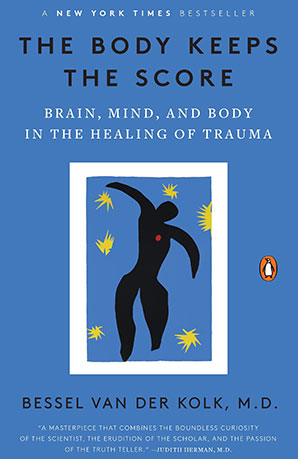 van der Kolk is one of the grampa's of trauma research, he's been studying, teaching and treating PTSD and trauma since the 1970's. Everyone.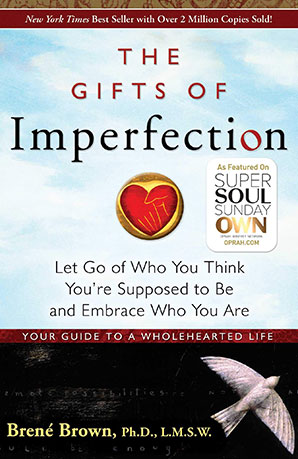 a great book on shame and perfectionism — also check out her (free) TED Talks! Mindfulness, for everyone
BIPOC Focused
People of Color Crisis Text line
Text STEVE to 741741
Call Blackline
1 (800) 604-5841