Podcast: Play in new window | Download
Subscribe: Spotify | Android | RSS
Separation at the Border – Compounding Trauma and Insecurity
"Security" at the border? Relational science professionals have a lot to offer to understand the human rights event that is unfolding on the US-Mexico border. This podcast has been all about promoting security in ourselves and our loved ones, and a primary component to this is access to your caregiver when you are young. It effects our biology, or persistent sense of ourselves and our view of the world. But it works both ways… Stress and fear that is ongoing also has the same persistent thumbprint as well.
The consequences of forced separation on top of the stressors many of these immigrant children have already endured may well have lifelong impact on their body and minds, and we will talk about why and how this occurs. Regardless of your political leanings, the separation of immigrant children from their parents from any international border is a distressing situation. We'll discuss the specifics and its impact on human development, particularly toxic stress, broken trust and the epigenetics of these biological imprints.
We will also provide things you can do to manage stress yourself, and to help at the border if you are moved to do so.
0:00-5:00
Introduction
Overview of situation on the United States-Mexico border and its impact on human development
5:00-10:00
Biology of your body wanting to return to a "safe haven" when threatened
Attachment, separation and child development
10:00-15:00
Separation of children from attachment figure and its mental strain, toxic stress and its impact on the bodies
Biological impact of trust and lack thereof
15:00-20:00
The epigenetics of broken trust and toxic stress
Dysregulation of parents who've lost their children
20:00-25:00
Secondary stress, unregulated cortisol in any situation can be harmful eventually.
Call to mindfulness, and action as a thoughtful response. It's ok to down regulate by filtering news and social media, take care of yourself until you can act. It's a privilege but when you keep your heart on-line and stay mindful you can be more effective.
Wrap up and outro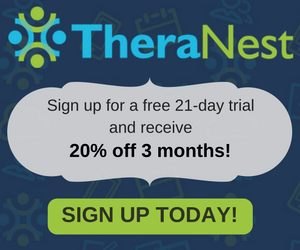 We appreciate our sponsor TheraNest! If you are a mental health professional, you will too! Most of us do not want to spend our time on the business aspect of our practice.
TheraNest is a practice management software that will help you streamline and manage your entire practice with ease. They provide HIPPA compliant documentation, full-featured calendar (even with text reminders!), insurance and client billing, credit card processing and live customer service. Our listeners receiving 20% discount on first three months if you sign up with TheraNest.com/Therapistuncensored. You can click above and check it out.
Resources:
Separation is Never Ending Attachment is a Human Right, Psychology Today Jesse Borelli Blog and
Co-authored by Alicia Lieberman, Anna Maria Speranza, Anne Rifkin-Graboi, Carlo Schuengel, Charles Zeanah, Daniel Siegel, Dante Cicchetti, David Pederson, Debby Jacobvitz, Elizabeth Carlson, Erik Hesse, Frances Nkara, Gottfried Spangler, Howard Steele, Jean-François Bureau, Jessie Borelli. Jody Todd Manly, Jude Cassidy. Judith Solomon, Karlen Lyons-Ruth, Kazuko Behrens, Kristin Bernard, L. Alan Sroufe, Marian Bakermans-Kranenburg, Marinus van IJzendoorn, Mary Dozier, Mary Main, Mary True, Miriam Steele, Naomi Bahm, Pasco Fearon, Pehr Granqvist, Peter Fonagy, Robbie Duschinsky, Robert Weigand, Ruth Goldwyn, Samantha Reisz, Sheree Toth, Sheri Madigan, Sophie Reijman & Susan Spieker
https://www.npr.org/2018/06/29/624789871/president-trumps-new-plan-isnt-to-separate-migrant-families-but-to-lock-them-up
What to do?
Many of us have the undeserved privilege of being able to modulate intake of news and social media to reduce our sense of overwhelm. We aren't against this, we are just acknowledging that some people cannot tune out the traumas occurring in their lives. However since we can, we feel it important to balance our own comfort with action. By managing your access to constant news feeds that may make you feel overwhelmed and hopeless, one can preserve their ability to mindfully act when the time comes. So it's not about unplugging and not caring, but protecting yourself from flooding and overwhelm so you CAN do something for those unable to help themselves. It's your call, but in the event you would like to do something to help. We recommend giving money directly to reputable organizations on the ground rather than sending diapers etc. which may or may not be what they need at that time.
Want to support this work and stay in touch?
Join our email list, subscribe to Tunes here or join our Facebook page here to get updated popular articles on these subjects of interest. Biggest help of all is to leave us a review, they are so useful as we go forward fine-tuning what is most helpful for our audience and it literally inspires us to keep going in this hobby of love!
New to all this? Start with Episode 59-61 for the Spectrum of Attachment and how to use the research in day to day settings, and follow that with a apertif of Episode 66 where a single non-therapist relates how she uses this material NOT in a relationship in a hilarious feedback session where she tells us how we are doing.
Be sure you've checked out our free video, Modern Adult Attachment 101 to learn more and to easily share the basics of this science and what to do with it with others!