Podcast: Play in new window | Download (Duration: 1:11:30 — 49.1MB)
Subscribe: Apple Podcasts | Google Podcasts | Spotify | Amazon Music
When talk therapy isn't enough
How Attachment-Focused EMDR works and when to use it
While talk therapy can be an incredible resource for working through and healing traumas – sometimes it is not enough. The theory around trauma is that when it occurs it "gets locked in the nervous system" in the form of fragmented thoughts, feelings, and bodily sensations. This makes true healing difficult.  Eye Movement Desensitization and Reprocessing, also known as EMDR, is an evolving science that utilizes bilateral stimulation to help connect the left side of the brain to the right in order to form more cohesive, healing thoughts to better support the healing process.
Dr. Laurel Parnell is a leading expert in EMDR, and uses her vast knowledge to help train thousands of clinicians worldwide to spread the safe science. Using the "lighting it up and linking it up" methodology combined with the Four Foundational Resources, Parnell helps individuals suffering from PTSD and other obstacles better navigate their world and release some of the tension stored within the body and mind. Tune in for this episode as co-host Dr. Ann Kelley and Dr. Parnell take a deep dive into the evolution and successes of EMDR.
"…people can spend years in talk therapy working through some horrible accident, and they're not getting better because the therapy isn't reaching where the trauma's stored and it's not helping with that integration of the nonverbal experience…"
For deeper dives into topics and extra episodes, join our online community for as little as $5 a month and get deep-dive content, ad-free feed, Ask Me Anything sessions, discounts on anything we produce and unique study opportunities. 
About Laurel Parnell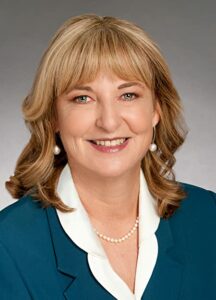 Clinical psychologist and director of the Parnell Institute for Attachment-Focused EMDR, Dr. Laurel Parnell is a leading expert on Eye Movement Desensitization and Reprocessing (EMDR). She has served on the faculty of the California Institute for Integral Studies in San Francisco, as well as at John F. Kennedy University. Parnell is also the co-director of the non-profit Trauma Assistance Program-International, "TAP-IN". She has dedicated her life to training thousands of clinicians both nationally and internationally and is the author of six books on EMDR.
Time Stamps
1:11 – What we do with EMDR
5:44 – Introducing the Four Foundational Resources
12:30 – Explanation of what Standard EMDR looks like
16:05 – Breaking Down Bilateral Stimulation
21:12 – The Connection between REM Sleep & EMDR
27:49 – "Little T" Traumas and "Big T" Traumas
29:57 – "Creating Ideal Communities" for Healing
35:22 – Integrating Attachment-Focused EMDR
46:53 – How to Integrate EMDR Virtually
53:04 – Making Modifications to the Practice
1:06:55 – Understanding EMDR Timelines
Resources
Parnell Institute EMDR Website
Parnell Institute Facebook Group 
Find an EMDR Trained Therapist 
Christie Sprowl's Website – EMDR Expert
Dr. Francine Shapiro's Website
"Inside the Mind of Dr. Dan Siegel" – Therapist Uncensored Podcast
Laurel Parnell's Books (Click the Image to Purchase)
Get your first 2 months of SimplePractice for free when you sign up for an account today as a Therapist Uncensored listener. This exclusive offer is valid for new customers only and by signing up through the following link: simplepractic.com/therapistuncensored
This episode has been sponsored by SimplePractice—Both Sue and Ann use Simple Practice which frees them up to focus on what matters most, their clients and Therapist Uncensored. Simple Practice is the leading practice management platform for private practitioners everywhere. More than 100,000 professionals use SimplePractice to power telehealth sessions, do billing, schedule appointments, file insurance claims, market, and so much more—all on one HIPAA-compliant platform. Please, click the link, check them out, say hello – it's another way of supporting us as well.
Not ready to join us as an official Neuronerd? We respect that, no sweat, just glad you know it's an option. But if you are this deep into the show notes we hope you have gotten something from the wealth of content in our episode library and we'd love it if you might share it with someone you think could use it.  The way new people find us is mainly word of mouth, so leaving a rating or review – that is how the good content finds its way across the world. Thanks, friend!