Podcast: Play in new window | Download (Duration: 50:50 — 35.0MB)
Subscribe: Apple Podcasts | Google Podcasts | Spotify | Amazon Music
"Yes means yes is the new no means no!"
Often we doubt our gut instinct, question our right to take up space in the world, and live governed by fear -especially when we've experienced trauma. Meet the Safety Team, a group of ordinary women doing extraordinary work teaching women how to build resiliency and re-claim their sense of agency.
In this episode,
Co-host Dr Ann Kelley joins this powerful group of women as they teach us how to find our voice, feel more present and powerful in our bodies, build resilience, and heal trauma.
Who is The Safety Team?
Christine DiBlasio, Ph.D., is the president and co-founder of The Safety Team, as well as a 4th degree black belt in Karate. For over 15 years, Dr. DiBlasio has coordinated and presented workshops on violence prevention, risk reduction, and self-advocacy skills to middle, high school and college students, as well as to community and corporate organizations. She has been instrumental in curriculum development, with a strong focus on serving survivors of interpersonal violence and trauma so as to promote healing. In addition, Dr. DiBlasio created a college and high school internship program and continues to provide leadership training to these interns as well as to an expanding group of volunteers.
Dr. DiBlasio's dedication to the Safety Team is an outgrowth of both her background in martial arts as well as her extensive experience as a practicing licensed psychologist with 30 years of clinical experience. Dr. DiBlasio is the clinical director of a large mental health outpatient practice, and in the context of this work, has provided psychotherapy services for survivors of interpersonal violence, trauma and sexual assault across the lifespan.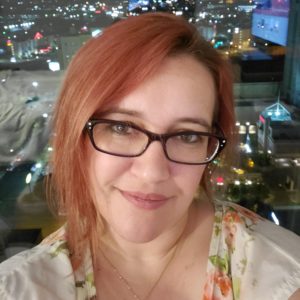 Darcy Richardson, MS, is a forensic toxicologist and Vice-President of The Safety Team, a 501(c)3 non-profit focused on the empowerment of women and the reduction of sexual violence. As a toxicologist she has provided expert testimony in over a thousand cases in both criminal and civil courts at the state and federal level. These cases have included assault and sexual assaults where her expertise is used to discuss the impact of alcohol and drugs on the ability to consent or to react effectively in dangerous situations. As part of The Safety Team she uses this expertise to teach women about Drug-Facilitated Sexual Assault (DFSA), and how to effectively navigate this risk. Research indicates that half of all sexual assault cases involve alcohol and/or other drugs, which means addressing DFSA in Empowerment Self-Defense (ESD) classes and curricula is an integral part of reducing the incidence of sexual violence overall. Darcy is a 2nd degree black belt in Karate and a 1st degree black belt in Arnis.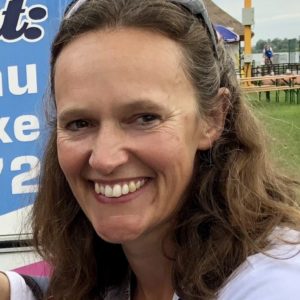 Christina Allard, PT, is the volunteer coordinator, and instructor for The Safety Team, Inc. and a licensed Physical Therapist specializing in pediatrics and school-based therapy. She pursued additional training in childhood trauma and its impacts on development. She incorporates her knowledge of neuromuscular and somatic responses to develop movement strategies for emotional regulation in children and teenagers. Her interest in the therapeutic effects of movement sparked her interest in martial arts (brown belt in Karate) and her ongoing commitment to the empowerment model of The Safety Team.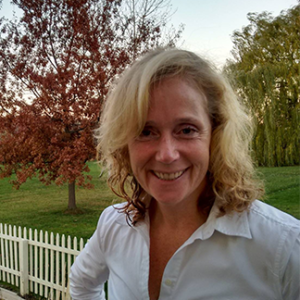 Nancy Keller, MEd, CAS, is the treasurer, co-founder, and lead instructor for The Safety Team, Inc. and a licensed public-school educator with Winooski (VT) School District for more than 30 years. With expertise in curriculum development and instruction, she has created middle school programs for place-based learning in science and mathematics, as well as implemented a school-wide classroom-based program for physical activity. This program was designed to address the movement needs of those children who have experienced trauma, and was built upon her background in the martial arts (3rd degree black belt in Karate and 2nd degree purple belt in Brazilian Jiu-Jitsu).
Along with her ongoing training in the martial arts, Nancy is currently a doctoral candidate in the College of Education and Social Services at the University of Vermont. Her research is devoted to women and gender studies, empowerment self-defense, and social justice. She recently completed a qualitative pilot research project that investigated the outcomes of those who have volunteered with The Safety Team.
What Does The Safety Team Do?
The Safety Team is entirely female led and female-focused. As such, it enhances the well-being, safety, empowerment, leadership skills and resiliency of women through empowerment self-defense trainings and offers a continuum of specialized, evidenced-based, therapeutic services to women who are recovering from the trauma of sexual assault and other violence. These services promote somatic reprocessing and healing while enhancing victims' feelings of safety, personal power, and community connection.
Giving Survivors Their Power Back
Helping women reclaim their bodies by bringing awareness back into the body and encouraging women to take up space.
Affirmative Consent
Challenging the "No Means No" culture by shifting the terminology to "Yes Means Yes" in sexual consent. While this is a really subtle change in terminology, it is a huge change effectively.
The difference is that with "No Means No", it means that I have a right to you until you tell me no. With affirmative consent, I have no right to you at all until I get that "Yes".
And in terms of getting that "Yes", it has to be enthusiastic, it has to be continuous, a0nd it has to be freely given.
Watch Tea and Consent-Affirmative Consent for a practical example of affirmative consent.
Moving Beyond the "Freeze" State
Keep in mind here, it is NEVER the victim's fault.
The freeze response is a natural adrenaline response that intends to keep us safe. Through education about the neuroscience behind the freeze state, women understand that this is a natural response and that there is no blame or shame in this physiological response.
By empowering voice exercises as a group, women learn to assert themselves and give their brain the extra moment to decide how it needs to react.
By practicing strikes over and over, overriding the freeze response by creating muscle memory responses, women are empowered by the fact that their automatic body response will be defensive movements to keep them safe rather than the shut down, reducing re-victimization.
Trusting Your Gut
Your intuition always has your best interest at heart.
Pre-assault cues can help us recognize when we're in the midst of a predator. We may even subconsciously pick up on the predator's adrenaline rush! Neuroception is at work here.
For a deeper understanding of "The Freeze Response" and Neuroception, listen to
Future Directions
A long-term plan is developing an all gender presentation class that would include cis men.
The Safety Team recognizes the need for a cultural shift surrounding consent! We can move toward change through education and community.
Resources
Orchowski, L., & Gidycz, C. (2018). Sexual Assault Risk Reduction and Resistance. NY: Academic Press.
DeBecker, G. D. (2010). The Gift of Fear: Survival Signals that Protect Us from Violence. London: Bloomsbury.
Van der Kolk, B. (2015). The Body Keeps the Score: Brain, Mind and Body in the Healing of Trauma. NY: Penguin Press.
Information and Useful Links:
Stalking information: Gavin DeBecker's Threat Assessment Tools
Project Unspoken: I Am Tired of the Silence
A Parent's Guide to Teen Dating Violence
Jackson Katz: Silence and Violence
Students Active for Ending Rape
Other Episodes That You May Enjoy:
TU24: Grief And Our Body's Wisdom On Surviving It With Candyce Ossefort-Russell
TU102: Finding Neurological Safety through Relationships, with Guest Bonnie Badenoch (Replay)
TU52: Using Mindfulness, Movement and Yoga to Manage Arousal, with Guest Kelly Inselmann
Who doesn't love special offers?

Our advanced course on attachment and neuroscience has been recently released and is now available! And, since you are deep into these shownotes then you are one of us, so get 10% off by putting in code OURCLAN. 🙂
While this course is utilized heavily by clinicians (CE's available!), all who are interested in deepening security in yourselves and your relationships are welcome to participate. It is a full 4 hours of curated content!
Want to help us keep going? We are now on Patreon and you can become a Neuronerd supporter and help the show continue to improve. 
Join our exclusive community of Therapist Uncensored Neuronerds for as little as $5 a month!
Increase your access, join a kick-ass like-minded community, get discounts on our courses and get exclusive content.
Help us create a ripple of security by supporting us in freely sharing the science of relationships around the globe!