Use these neuroscience-backed techniques to conquer your anxiety and depression with a few simple yoga and mindfulness principles.
This podcast will teach you how combining movement, rhythm and sound as well as practicing mindfulness can allow for a calm alertness and tackle everyday life. Psychotherapist and Yoga Instructor Kelly Inselmann joins Dr. Ann Kelley in an extensive discussion about tapping into your body and gaining a better understanding and awareness of it to ultimately improve your mental health.
This podcast is paired with a bonus episode, a 12-minute track of a high-quality mediation specifically for you, our listeners. Thank you Kelly for this offering! Click here to hear that Bonus Meditation. 
Who is Kelly Inselmann: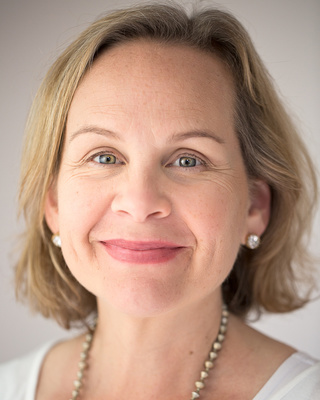 Kelly is a psychotherapist and yoga instructor in Austin, TX, and Sue is super-thrilled she's also a Certified Group Psychotherapist. Kelly studies and teaches kundalini yoga as taught by Yogi Bhajan. She began her study 25 years ago and is certified as a yoga teacher at the highest level (500 hours). She continues to actively study with senior teachers throughout the country. She is a certified yoga therapist through the International Association of Yoga Therapists.
0:00-15:00
Introduction (you may want to start w/ the bonus track first)
Mindfulness and coming into the present moment
Practices and meditation as being tools for consciousness and learning to be with yourself
Principles of Kundalini Yoga: movement, rhythm & sound
Saying a mantra out loud gets your circulation moving and balances your hemispheres
Combination of meditation and movement works through bilateral stimulation, soothing the amygdule
How Kelly integrated Kundalini into her life and practice
Efficiency of Kundalini
Importance of choosing the right class and teacher
Essentials
15:00-30:00
Yoga allowing for a full body experience
Getting in tune with your body and recognizing limits allows for neuro-plasticity in the brain and increases capacity to endure discomfort
Effects of integration, particularly through bilateral stimulation
Alternate nostril breathing creates a relaxation effect and energy alternatively: a calm alert
Achieving clarity in your mind and more awareness about your body
Impact on brain development: increased grey matter in cortex, hippocampus
Creation of new neural pathways, increasing neural pathways allows for mental and physical regulation
Importance of mantra for later recollection to cue self. Using a mantra to bring your whole system to a calmer place.
30:00-45:00
Importance of connecting to group not only in therapy but in yoga as well
Integrating yoga and meditation just twenty minutes a day at home could have an extremely beneficial outcome
Meditation is easier when moving because it releases tensions and transitions into a state of relaxation, allows you to get in touch with your breathing
Effect of yoga in aging and mental decline: lowered inflammation in the body and improved memory
Wrap up
Resources:
Yoga and Talk, Integrating Yoga and Psychotherapy – Kelly Inselmann
Joy Boots for Cancer Survivors – Kelly Inselmann
Trauma Sensitive Yogo in Therapy: Bringing the Body Into Treatment by David Emerson
Overcoming Trauma Through Yoga: Reclaiming your body by David Emerson