Podcast: Play in new window | Download (Duration: 56:05 — 38.5MB)
Subscribe: Apple Podcasts | Google Podcasts | Spotify | Amazon Music
Ever curious how attachment theory applies to polyamory?
In a society seemingly dominated by monogamy – it can be difficult for those in a consensual non-monogamous or polyamorous relationship to find representation. Roughly 5% of the population actively participates in polyamory or multi-partner relationships, although we believe the number wildly under-represents this rich community. It is important to not only have representation – but also the same resources for support that monogamous couples receive. Psychotherapist and relationship expert, Jessica Fern works to change that.
You may recognize her as the author of  Polysecure: Attachment, Trauma and Consensual Non-Monogamy where she dives into uncharted territory and extends attachment theory into consensual nonmonogamy. Tune in as Fern and co-host Sue Marriott explore the depths of consensual nonmonogamy, from a personal and professional perspective, and the importance of the application of attachment theory when navigating multi-partner relationships.
"When couples come in and they're struggling, they might say we're dealing with agreement challenges, or we're fighting more, or one of us can't get over our jealousy …. those are typically symptoms of deeper issues."  Jessica Fern
In her book, Polysecure: Attachment, Trauma and Consensual Non-Monogamy, Fern provides a fascinating perspective of attachment theory and how it operates within multi-partner relationships. As the world starts to become more open to relationship styles outside of monogamy, Fern strives to create a healthy discussion and cultivates opportunities for success on an individual level and within relationships. Utilizing resources like her six specific strategies, Ferns provides resources to heal past traumas and create more fulfilling, secure connections. This book is one of many we have featured in our Therapist Uncensored "Reading Pods."
"…it's interesting to even think of sexuality as an identity. Cause for some of us it's, it is very much an iden

tity, for others – it feels very private and they don't want to wea

r i

t as an identity. And some people don't feel like they even have that choice to conceal it…"
Get your first 2 months of SimplePractice for free when you sign up for an account today as a Therapist Uncensored listener. This exclusive offer is valid for new customers only and by signing up through the following link: simplepractic.com/therapistuncensored
Time Stamps
6:02  Descriptions of polyamory, poly-romantic relationships
11:30 The difference between poly-orientation and lifestyle
13:03 The definition of solo-polyamorous
15:08 Secure Functioning
21:56 Primal Attachment Panic
23:50  The difference between enmeshment and closeness
34:04 "Non-Monogamy will expose the cracks in your relationship"
44:52 Attachment styles can vary between partners in Polycules
48:04 For those who have been highly traumatized, is BDSM an extension of their trauma or self-expression?
Resources
About Jessica Fern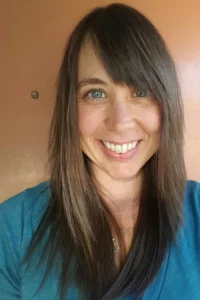 Jessica Fern is a psychotherapist, public speaker, author, and trauma and relationship expert. She specializes in working with clients from around the world to form healthier connections and to seek more fulfilling experiences. Jessica is the author of the book Polysecure: Attachment, Trauma and Consensual NonMonogamy, and is in the process of writing her second book which expands on the original ideologies.
Along with her private practice, Fern provides resources and also leads online programs designed to better help individuals navigate hardships and find security within themselves. Check out her program: "Secure Attachment with Self" launching February 4, 2022 to take a step on your own journey to healing traumas and finding stability in such difficult times.
For deeper dives into topics and specific episodes, join our online community for as little as $5 a month and get extra content, ad-free feed, discounts on anything we produce, study opportunities and – in Feb 2022 we will meet live together after a series of private episodes breaking down Jill Bolte-Taylor's, Whole-Brain Living. If you are seeing this afterwards, all this will be accessible plus new things we are finding interesting at the time.  
Not ready to join us officially? No sweat. But if you are this deep into the shownotes we hope you have gotten something from the wealth of content in our episode library and we'd love it if you might leave us a rating and review – that is how the show grows, word of mouth and ratings.  TKS FRIEND!