Ann and Sue get into the nitty gritty by bringing you a short series of conversations on the uncomfortable truth about normal human defenses.
Whether you're receiving hard professional feedback or facing a challenging discussion in your relationship – nobody enjoys those cringy feelings of being told something you don't know or agree with about yourself.  Often these moments trigger an automatic neurobiological protection response in the cells dedicated to protecting us from threat.  No human doesn't have this problem at the most fundamental level – so this series will break it down for exploration.
This is the first episode in a five-part series where Ann and Sue take a deep dive into various kinds of frequently used defenses. They discuss how to become more conscious of which state of mind you may be in – protective circuits or connection circuits and how to sort out what to do if in the armored range.
The 3 R spiral of change is a process that can help you reconnect and reground yourself in moments of stress. Identifying the ways you display this discomfort is a great first step in creating that shift from our automatic default responses to a more connected state where we can be present within ourselves and our relationships.
We all get defensive
"Nobody's died from a feeling. You're going to have them – maybe you'll feel embarrassed or ashamed, or unfairly done to.. but the feeling itself is only 90 seconds, after that it's all story. Feelings are going to have a beginning and a middle and an end, so just ride them out and they will change, morph, eventually subside. You don't have to 'do' anything. It'll pass. You are gonna be okay.'" – Sue Marriott
Time Stamps 
2:52 – Three R spiral of change  – recognition, reflection, rewiring
9:46 – The last R: "Rewiring"
18:42 – The first stage of self-awareness, waking up and stopping our projections
26:54 – One of the key ingredients to self-awareness
28:53 – The difference between self-care and stubbornness
30:54 – Different types of self-awareness
36:00 – "Don't do this" when receiving feedback
40:08 – Tips and recommendations for mindfulness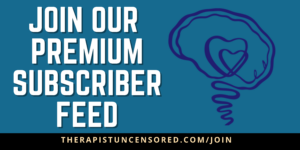 We have pledged 50% of all corporate profits & merch sales (very fun swag!) to organizations that support mental health access to those traditionally left out of mainstream healthcare.  We can only do that with the help of our Neuronerd private community. 
By joining as a Neuronerd premium subscriber, you get a dedicated ad-free feed, deeper dives into select content and first shot at very unique study opportunities. If we've provided value then please check us out, poke around, make sure you feel comfortable and then join us today!
Sponsors who help make these episodes free and available to all – check them out to support the show! 
Z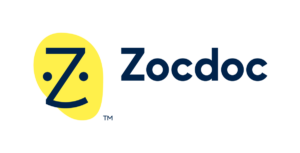 ocdoc can help you find therapists and psychiatrists and doctors of all sorts and flavors that your family may need that are close to you, taking new patients, and even taking your insurance. Find the doctor that is right for you, and book an appointment, in person or remotely, that works for your schedule. Go to Zocdoc.com/TU and download the Zocdoc app for FREE. No more excuses not to take care of yourself – check it out and book now, many providers are available within 24 hours.
Good sleep is related to so many good health and mental health outcomes, but we don' tall have it easy when we try to fall asleep or stay asleep.  Nighttime rituals are important, try a cup of hot cocoa before bed that tastes good and is full of wellness ingredients that will help you sleep.  Beam includes 3rd party tested hemp free of THC, l-theanine, melatonin and natural adaptogens to help your immunity.
Get up to 40% off when you go to shopbeam.com/TU and use code TU at checkout. 
We hope you enjoy this content, if so please do leave us a rating wherever you get your podcasts so others may discover it as well.  Tk you for stopping by!