Podcast: Play in new window | Download (Duration: 49:42 — 113.7MB)
Subscribe: Apple Podcasts | Google Podcasts | Spotify | Amazon Music
It's time to start celebrating vulnerability
While just the word vulnerability can trigger our defenses, it can also be a great gateway to secure relating and deepening the connection with our authentic selves. In a society heavily influenced by social media, unhealthy gender roles, and many other factors – Ann and Sue dive into the importance of changing the narrative and stepping out of our defensive invulnerable state and into our healthy, vulnerable selves. 
"We're swimming towards feeling vulnerability and recognizing it as not toxic – that is something desirable and something to be proud of" – Sue Marriott 
Time Stamps for Ditching Invulnerability
1:09 – Introduction to toxic invulnerability 
4:54 – Different ways we can stay in a place of invulnerability 
5:58 – Does being defensive mean I'm being invulnerable?
8:36 – How invulnerability is toxic on an individual level
9:30 – The relationship between perfectionism and invulnerability
14:05 – Social media's influence on keeping us afraid of vulnerability
16:12 – Sue's Beyonce anecdote 
19:51 – Practicing active vulnerability 
27:28 – Anxiety and invulnerability 
28:01 – Signs of invulnerability we may not recognize 
34:23 – Why we should call it harmful invulnerability versus toxic invulnerability
37:05 – Embracing our most authentic selves through vulnerability
Resources for Ditching Invulnerability
Brene Brown's Website – A resource where you can find her content on shame and vulnerability
"It's Not All in Your Head – You Do Focus Differently on Zoom" – Scientific American article on Zoom and human connection
Other Relevant Therapist Uncensored Episodes
You Are Kenough: Liz Plank joins to unpack the Barbie Movie, Secure Relating, Gender Roles & Patriarchy (211) Bonus Episode
We support mental health access to those traditionally left out of mainstream healthcare and use a portion of the income we receive from corporate sponsors to do just that!  We can only do that with the help of our Patrons – joining as a TU Neuronerd Podsquad premium subscriber, you support this mission and get a dedicated ad-free feed plus occasional very cool and unique study opportunities, reading groups, and unique surprises!  We invite you to join our community. Click here to join!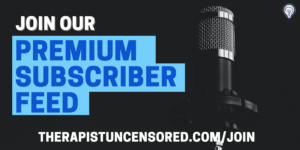 Support the show by supporting our partners and the sponsors of today's episode!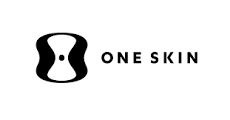 Get 15% off with the code TU at oneskin.co
For listeners of the show, Dipsea is offering an extended 30-day free trial when you go to DipseaStories.com/TU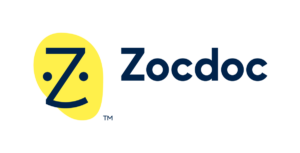 Go to Zocdoc.com/TU and download the Zocdoc app for FREE. Then find and book a top-rated doctor today.