Podcast: Play in new window | Download (Duration: 48:18 — 110.6MB)
Subscribe: Apple Podcasts | Google Podcasts | Spotify | Amazon Music
We're back! With exciting updates from the TU team & sneak peeks about our book
Relating from a place of inner security is not about an attachment category, and it can't stop with us as individuals. Ann and Sue share exciting news and community updates for TU. With secure relating at the forefront, this episode includes a sneak peek into the structure of their new book, Secure Relating Holding Your Own in an Insecure World. They explain the three R healing spiral, cultivating community, and much more! Now is a great time to join our online Neuronerd community www.therapistuncensored.com/join! Find shownotes at www.therapistuncensored.com/tu218.
"You can relate securely no matter your history, no matter your age, no matter your bad habits or good habits – this is something that's accessible to all of us." – Sue Marriott
Time Stamps for Cultivating Secure Relating 
1:00 – TU podcast and book updates
12:43 – Secure relating – how and why it is important and the driving force of the podcast
15:31 0 Book "Spoilers" – How to securely relate and stay centered with the chaos of the world 
19:08 – Breaking down the three R healing spiral, starting with recognition 
26:56 – Introducing the second R – reflection
30:54 – The third and final R – rewiring 
36:40 – How can I be secure when other people aren't?
38:36 – Understanding how true safety is a privilege 
40:21 – Cultivating the rewiring process as a community 
Click here to view today's episode transcripts on Cultivating Secure Relating!!
We support mental health access to those traditionally left out of mainstream healthcare and use a portion of the income we receive from corporate sponsors to do just that!  We can only do that with the help of our Patrons – joining as a TU Neuronerd Podsquad premium subscriber, you support this mission and get a dedicated ad-free feed plus occasional very cool and unique study opportunities, reading groups, and unique surprises!  We invite you to join our community. Click here to join!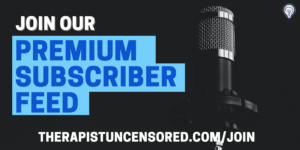 Support the show by supporting our partners and the sponsors of today's episode! 
AG1 is Ann and Sue's go-to once-a-day drink that delivers all the basics of important vitamins, minerals, and probiotics. Go to www.athleticgreens.com/therapistuncensored or CLICK HERE.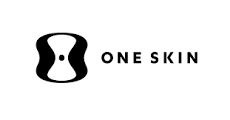 Get 15% off with the code TU at oneskin.co
Go to Cozyearth.com/TU