We often focus on being understood through words, but guess what? Words emerge from several deeper processes and can confuse, disconnect, and even unintentionally fabricate what's going on. Learn what works and what doesn't when trying to build closeness and connection with those you love. Tune in for this week's episode as co-host Sue Marriott and John Howard discuss the power of tuning in under the words, widening our awareness of emotional communication, mindfulness and spirituality in secure functioning relationships.
When we are connected on a neurobiological level, it opens the door for the other "fancier stuff" such as parenting, sex, travel, intellectual interests, romance, and money management.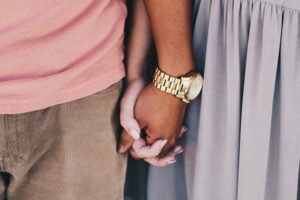 "The experience of being in a relationship is an existential one. It's a spiritual event in people's lives."

About John Howard
John Howard is an internationally recognized therapist, wellness expert, and educator who uses the latest science to help couples have stronger relationships. He is the host of The John Howard Show, a wellness podcast, and the creator of the Ready Set Love® series of online programs for couples. John is a Cuban American whose first language is Spanish and thus prioritizes diversity and inclusion, drawing on multicultural influences from years of traveling and studying indigenous traditions. He has presented on the neuroscience of couples therapy at leading conferences and developed a couples and family therapy curriculum for the Dell Medical School in Austin. In 2019, he developed Presence Therapy®, an integrative mind-body approach to couples therapy taught to psychotherapists worldwide. John is also the CEO of PRESENCE, a wellness center in Austin dedicated to helping you achieve optimal physical, mental, and relationship health.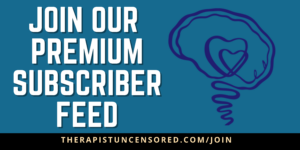 Join our Therapist Uncensored online community as a TU Neuronerd and help support getting this content out to the world. For deeper dives into topics and extra episodes, join our online community for as little as $5 a month and get deep-dive content, ad-free feed, discounts on anything we produce, and unique study opportunities.
Episode Time Stamps
1:38 – Psychobiological Approach to Couple's Therapy (PACT)  principles
5:59 – How to read the interaction as a whole
15:08 – How does this methodology apply to consensually non-monogamous relationships?
18:17 – Key aspects of John's new book, "More Than Words"
21:22 – What your brain is really looking for in connections
31:28 – Explanation of "inviting care" into relationships
Resources
Ready Set Love – Online Couple's Course
Ready Set Love – Podcast
Austin In Connection – Non-Profit
Relevant Therapist Uncensored Episodes
TU12: If It's Not Good For You; It's Not Good for Us – Interview With Relationship Expert Stan Tatkin
TU121: Redefining the Purpose of Relationships During Quarantine with Stan Tatkin