Toxic individualism – sounds about right, doesn't it?
This episode explores individualistic thinking and will support you doing the tough internal work to give up power in favor of connection. Utilizing neurobiology, years of research, and professional experience, Terry Real and Ann Kelley break down the history of individualism and the toxic patterns it can hold in our society and in our relationships. Episode notes at www.therapistuncensored.com/180.
"You can empower yourself and empower your partner – both in the same breath – but you have to move beyond this culture and learn how to do that." – Terry Real
We all know that gut health impacts mood and brain function, but what the heck do you do to support gut health?  We've got you covered by partnering with our sponsor, Athletic Greens product, AG1.  AG1 is Ann and Sue's go-to once a day drink that delivers all the basics of important vitamins, minerals and probiotics. As a TU Listener, Athletic Greens is going to give you a free 1 year supply of immune-supporting Vitamin D and 5 FREE travel packs with your first purchase. Plus, supporting our sponsors supports the show, so go to www.athleticgreens.com/therapistuncensored or click HERE. 
About Terry Real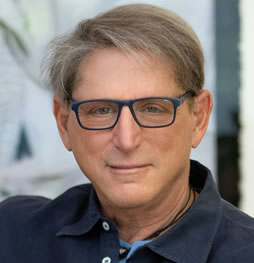 Terry Real is an internationally recognized family therapist, speaker, and author. Terry founded the Relational Life Institute (RLI), offering workshops for couples, individuals, and parents around the country along with a professional training program for clinicians wanting to learn his RLT (Relational Life Therapy) methodology. A family therapist and teacher for more than twenty-five years, Terry is a best-selling author, a senior faculty member of the Family Institute of Cambridge in Massachusetts, and a retired Clinical Fellow of the Meadows Institute in Arizona. Terry has worked with thousands of individuals, couples, and fellow therapists. Through his books, the Institute, and workshops around the country, Terry helps women and men, parents and non-parents, to help them create the connection they desire in their relationships.
Time Stamps for Toxic Individualism 
2:43 – History and evolution of individualism
3:13 – The fusion of patriarchy and individualism
8:20 – Introduction to the "adaptive child" ideology
14:30 – Explanation of "soft power"
16:22 – The "golden rule" of relationality
24:07 – "Relational mindfulness" and how to apply it
33:55 – Three phases in RLT (relational life therapy)
Resources
Terry Real's Relational Workshop
"How Can I Get Through to You?" – Book by Terry Real
"I Don't Want to Talk About It" – Book by Terry Real
"The New Rules of Marriage"– Book by Terry Real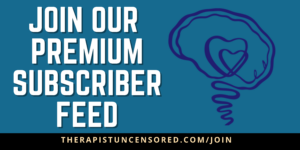 By joining as a Patron premium subscriber, you get

a dedicated ad-free feed, deeper dives into select content, extra episodes and very unique study opportunities.
We have pledged 50% of all corporate profits & merch sales to organizations that support mental health access to those traditionally left out of mainstream healthcare.  We can only do that with the help of our Patrons. Please join us today! 
Thanks for stopping by, we hope the podcast adds value to your day.