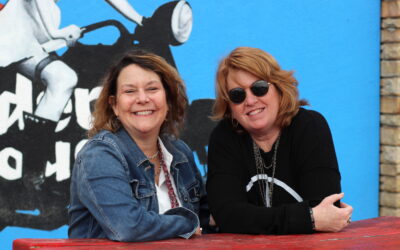 We are still excited by the exceptional opportunity to learn directly from Dr. George and for the privilege we have in getting to sit down with so many incredible experts in the field of attachment and the relational sciences. We thought there was no better way to follow up than to bring you an in-depth session with Ann and Sue to really get into the heart of attachment assessment. Follow along as they explore what attachment really means, how research has evolved, and how it is relevant on a clinical level. Guided by excerpts from the conversation with Dr. George, they share personal stories, and their own knowledge of the topic to give you 40 minutes of insightful, candid conversation to expand your knowledge even greater. You won't want to miss it!
read more
What are you interested in?
Just click on a topic to listen to more episodes.
We bring you world-reknown guest experts, as well as outside-the-choir voices, so you may have direct access to updated theory and fresh ideas as they come.
Featured guests include the smartest minds in the relational sciences.
And many, many more deep thinkers and fabulous minds that we interview both to bring you their work, and to continuously integrate new and trusted perspectives into our own thinking and theory of what actually works to heal people.
Stan Tatkin
Steve Finn
Alphonso Appleton
Ellyn Bader
Dan Brown
Jules Shore
Liz Plank
Bonnie Badenoch
Sarah Peyton
Aby Blakely
Deb Dana
Doug Braun-Harvey
Tina Atkins
L Brookins
Pam Greenstone
Robyn Gobbel
Linno Rhodes
The Science of Psychotherapy's Becki Mendivil
Susan Ansorge
Bob Schneider
What do you want to learn
today?