Podcast: Play in new window | Download (Duration: 55:17 — 38.0MB)
Subscribe: Apple Podcasts | Google Podcasts | Spotify | Amazon Music
Power can be associated with safety, but when misused it can also be a key indicator of a lack of emotional security and a common defensive move. We call it power over versus empowered with and it's a tricky move because it's so supported culturally we frequently don't realize we are taking over.
This is the 3rd episode in a series of 5.  You can start anywhere but if you prefer to start at the beginning of the series click here for Session 1 or here for Session 2.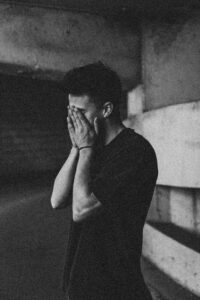 Join us for free therapy boot camp by going through this series and reflecting on how you relate and what patterns you might want to change interpersonally.
When you unconsciously deem "power" as what keeps you "safe" in vulnerable situations, reflecting and rewiring on this dynamic can transform your connections.
Human defenses are quite necessary to protect our nervous system and sense of self. The goal isn't to eliminate defenses – but to learn how to regulate them, especially in relationships. Defenses can often feel triggered when there is an uneven power dynamic expressed in a relationship and can be influenced by outside factors like gender socialization, culture, or personal history.
Tune in as Ann and Sue reflect on their own experiences, shame, and navigating power dynamics to form deeper connections. Shownotes at www.therapistuncensored.com/185 Join our private Neuronerd community at www.therapistuncensored.com/join.
"Anytime we focus on the power-over position – it can't be a safe connection. It communicates to your own nervous system that 'You need to be more alone to be safe…' It ends up being a self-perpetuating experience."  – Ann Kelley
Time Stamps for Power Dynamics – Episode 185
2:47 – Deep dive into the dismissive/"one-upping" defense tactic
9:57 – The role of gender socialization in this defense
14:41 – Addressing shame in relation to defense
24:36 – How our culture breeds narcissism and "one-down" defenses
34:55 – Interactive exercise for vulnerability
45:31 – Reviewing the "Three R's" spiral
Related Therapist Uncensored Episodes 

We have pledged 50% of all corporate profits & merch sales to organizations that support mental health access to those traditionally left out of mainstream healthcare.  We can only do that with the help of our Patrons. Please join us today!
By joining as a Patron premium subscriber, you get

a dedicated ad-free feed, deeper dives into select content, extra episodes, and very unique study opportunities
Sponsors who help make these episodes free and available to all – please do check them out to support the show!


$75 credit alert for our listeners!  Ann and Sue aren't tech-savvy so they appreciate how easy it is to use and navigate Indeed.  It is the hiring platform where you can attract, interview, and hire all in one place. Find top talent fast with Indeed's suite of powerful hiring tools like Instant Match, Assessments, and Virtual Interviews. Hate waiting? Indeed's US data shows over 80% of Indeed employers find quality candidates, whose resume on Indeed matches their job description, the MOMENT they sponsor a job. Start hiring now with a seventy-five dollar sponsorship credit to post your job post at Indeed.com/therapistuncensored

If you are the tent pole holding up support for other people, you may want to make sure they are protected should something happen to you.  Policygenius is an insurance marketplace that makes it easy to compare quotes from top companies like AIG and Prudential in one place to find your lowest price on life insurance. You could save 50% or more
on life insurance by comparing quotes and options start at just $17 per month for $500,000 of coverage.  The licensed agents at Policygenius work for you, not the insurance companies and it doesn't cost you a thing to use their services. Policygenius.com 
Interested in more content? Check out our full episodes and other bonus clips from the show on our Youtube Channel. Please like, comment & subscribe!