Podcast: Play in new window | Download (Duration: 1:23:36 — 57.4MB)
Subscribe: Apple Podcasts | Google Podcasts | Spotify | Amazon Music
Elizabeth A. Stanley, Ph.D., is an associate professor of security studies at Georgetown University and the creator of Mindfulness-Based Mind Fitness Training (MMFT)®, taught to thousands in civilian and military high-stress environments. In 2019, Dr. Stanley published "Widen the Window: Training your Brain and Body to Thrive During Stress and Recovering from Trauma" – a highly praised resource known for providing tools to heal and thrive. We are replaying this discussion we shared with Dr. Stanley in early 2022 as a reminder of the power of expanding our windows of tolerance and building resiliency.
 
To check out the original show notes for Elizabeth Stanley's episode, click here!
Resources related to Elizabeth Stanley Ph.D.'s Episode 
Dr. Elizabeth A. Stanley's Website
"Widen the Window: Training Your Brain and Body to Thrive During Stress and Recover from Trauma" – Purchase
"Mindfulness-Based Mind-Fit Training" – Online Courses
"Optimizing the Caveman Within Us" – Dr. Elizabeth A. Stanley's TedTalk
Please join us today! By joining as a Patron premium subscriber, you get a dedicated ad-free feed, deeper dives into select content, and very unique study opportunities. 
Sponsors who help make these episodes free and available to all – support them to support us!
Dipsea is an app that brings you socially responsible sexy stories made by and for those who identify as women. Women often have sexual trauma on top of hurtful cultural messaging around sexuality, sofinding a new product that can safely reconnect you to an important essence of yourself is very positive.  Dipsea promotes sexual and sensual health via imagination in a way that is safe, discreet, and respectful.  Reconnect to parts of you that might have been neglected, find things you didn't know you were into, or just gain more confidence in the bedroom, whether you have someone with you or not.  Check it out totally free using our link – this gives you a full 30 days to explore what they are all about dipseastories.com/tu or just click HERE.  
Cozy Earth Bedding is made using the finest, premium viscose from highly sustainable bamboo. Their bedding is naturally-temperature-regulating, so you'll sleep comfy all year round. Plus, every Cozy Earth bedding item comes in a beautiful, reusable canvas bag! No gift wrapping is required! Cozy Earth also has a Luxurious LoungewearCollection from their ultra-soft lounge pants, tees, and pajamas for women…  to their popular joggers, pullover crews, and hoodies for men — Cozy Earth loungewear is designed to flatter every body type.  And check out their premium plush and waffle bath towels… they'll love those, too. SAVE forty percent NOW on Cozy Earth bedding, loungewear, pajamas, and towels. Go to Cozyearth.com/TU
Z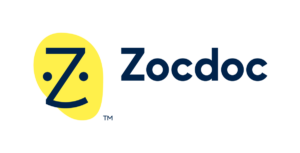 ocdoc can help you find therapists, psychiatrists, and doctors of all sorts and flavors that your family may need that are close to you, taking new patients, and even taking your insurance. Find the doctor that is right for you, and book an appointment, in person or remotely, that works for your schedule. Go to Zocdoc.com/TU and download the Zocdoc app for FREE. No more excuses not to take care of yourself – check it out and book now, many providers are available within 24 hours.
Thanks for stopping by, we hope the podcast (and these show notes) offer quality education and insight into interpersonal relationships.  An entirely free way to support us is to simply rate and review the podcast on your favorite podcast player, and/or to simply share this episode with someone you think could use the free resources on the show!