Podcast: Play in new window | Download (Duration: 56:49 — 130.0MB)
Subscribe: Apple Podcasts | Google Podcasts | Spotify | Amazon Music
Pause to add consciousness to your next intention.
As a certified Neonatal Therapist, Sue Ludwig has dedicated her life to not only the physical development but the emotional development of her patients. Ludwig brings intentionality to each moment by strategically working to regulate patients' nervous systems during their time in the NICU. Her process focuses on the interconnection of the mind and body and aims to support the child's development in vulnerable situations. She explains the importance of proper technique to avoid disrupting the nervous system and the long-term effects on neurodevelopment. Through her personal and professional journeys, Sue Ludwig has learned the value of being present in small moments to build deeper connections and experience lasting results.
"Humans are different in that we're meant to co-regulate, we are meant to be with a parent or adult. The way that we show up as parents and how calm we are – the better the babies are able to absorb our presence."
Time Stamps for "What Tiny Humans Can Teach Us About Adult Relating, with Sue Ludwig (197)"
1:11 – What do we mean by energy
6:05 – The power of bringing intention to energy
10:36 – Regulating babies' nervous systems
14:09 – Properly performing the "hand hug" when holding small babies
17:58 – A proper "hand hug" for a more developed baby
20:50 – Importance of connection between the child and parent
21:38 – The "hand hug" technique for a full-term baby
27:54 – Co-regulation from the parent's perspective
30:52 – Sue's personal introduction to intentionality
42:31 – Embracing that development is never-ending
Resources for 
National Association of Neonatal Therapists (NANT)
American Occupational Therapy Association (AOTA)
National Coalition for Infant Health (NCFIH) 
Hope for HIE – Website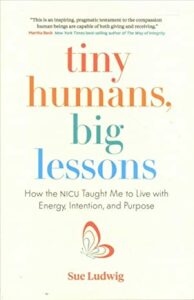 About our expert guest, Sue Ludwig
Sue Ludwig is passionate about improving the quality of life for infants who begin their journey in the NICU, and the professionals who serve them. She is a sought-after speaker, consultant, and writer. A licensed occupational therapist and certified neonatal therapist, she is president and founder of the National Association of Neonatal Therapists (NANT), where she uses a blend of clinical expertise, innovation, and leadership to support the advancement of this specialized field on a global level. Sue is the media expert in neonatal therapy for the American Occupational Therapy Association, a member of the steering committee for the National Coalition for Infant Health, and a medical advisory board member for Hope for HIE. She has received the Laura Edmunds Lectureship Award from UMass Memorial Medical Center, the Individual Contribution to Maternal and Child Health Award from the National Perinatal Association, and the Alumni Professional Achievement Award from Eastern Kentucky University. She has also been named a Graham's Foundation Resilience Honoree. Sue's book Tiny Humans, Big Lessons was published in March of 2022. Today, Sue lives in Cincinnati, Ohio, with her husband and a few dogs, and has two grown children.
View the Transcripts Here – Episode #197 Lessons from the NICU – What tiny humans can teach us about adult relating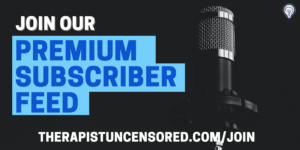 We have pledged 50% of all corporate profits & merch sales to organizations that support mental health access to those traditionally left out of mainstream healthcare.  We can only do that with the help of our Patrons. Please join us today! By joining as a Patron premium subscriber, you get a dedicated ad-free feed, deeper dives into select content, and very unique study opportunities.
Sponsors who help make these episodes free and available to all – please do support them to support us!

With HelloFresh, you get farm-fresh, pre-portioned ingredients and seasonal recipes delivered right to your doorstep. Skip trips to the grocery store and count on HelloFresh to make home cooking easy, fun, AND affordable – that's why it's America's #1 meal kit!  Go to HelloFresh.com/tu21 for 21 free meals plus free shipping!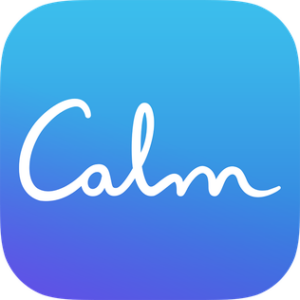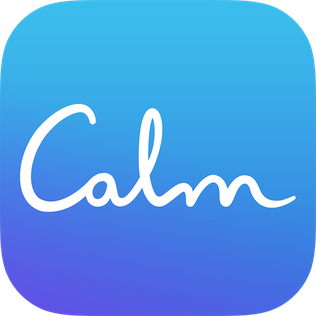 Calm helps you stress less, sleep more and live a happier, healthier life. Their guided meditations, sleep stories, relaxing music tracks, and daily movement sessions are all designed to give you the tools to improve the way you feel. Over 100 million people around the world use Calm. Even if you've never meditated before, you'll get the support you need to reduce stress, improve focus, and uplift your mood. If you go to Calm.com/TU, you'll get a special offer of 40% off a Calm Premium Subscription, and new content is added every week.
Dipsea is an app full of hundreds of short, sexy audio stories designed by women for women. They bring scenarios to life with immersive soundscapes and realistic characters. Discover stories about second-chance romances, adventurous vacation flings, and hot and heavy hookups. Radically inclusive, Dipsea has stories for straight and queer listeners, and 56% of stories are voice acted by people of color. Let Dipsea be your go-to place to spice up your me-time, explore your fantasies, relax and unwind, or heat things up with a partner. For listeners of the show, Dipsea is offering an extended 30-day free trial when you go to DipseaStories.com/TU
Thanks for stopping by, we hope the podcast (and these show notes) offer quality education and insight into interpersonal relationships.  An entirely free way to support us is to simply rate and review the podcast on your favorite podcast player, and/or to simply share this episode with someone you think could use the free resources on the show!