Podcast: Play in new window | Download (Duration: 1:24:03 — 57.7MB)
Subscribe: Apple Podcasts | Google Podcasts | Spotify | Amazon Music
Learn the cheat code to parenting in a pandemic with Dr. Dan Siegel and Dr. Tina Payne-Bryson.  We're all struggling with some uncertainty and fear right now, and as a parent it can often be especially hard to know how to raise a child during the rise of Coronavirus. Join co-host Sue Marriott and expert guests Siegel and Payne-Bryson to unpack their new book The Power of Showing Up. In this episode they use interpersonal neurobiology to break down the science of attachment, and share what it means to show up. Applicable not just to those with children but in all relationships, their four legs of promoting secure attachment can change the way we relate to ourselves, and each other, for the better.
Learn more about real-life application of IPNB and the relational sciences in general by visiting us at TherapistUncensored.com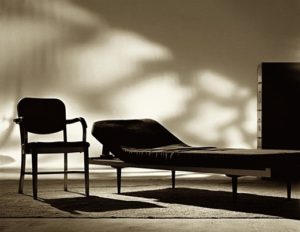 Shownotes for this episode: 
Who is Dr. Dan Siegel?
The father of Interpersonal Neurobiology (IPNB) !!  Yes, for real.
Clinical professor of psychiatry at the UCLA School of Medicine and the founding co-director of the Mindful Awareness Research Center at UCLA
Prolific author and thought leader
Who is Dr. Tina Bryson?
Psychotherapist and the Founder/Executive Director of The Center for Connection, a multidisciplinary clinical practice, and of The Play Strong Institute, a center devoted to the study, research, and practice of play therapy through a neurodevelopment lens
Author of "Bottom Line for Baby" a comprehensive overview of parenting science
New York Times bestselling author, "The Whole-Brain Child" and "No-Drama Discipline"
What is showing up?
First, showing up is more than just being physically there, it requires you to bring your full awareness to the present.
Importantly, it doesn't mean that you're perfect, it just means that you're present.
It is the parenting cheat code, bringing a receptive awareness to your children is the most scientifically backed action you can take to help your child grow and develop.
Coronavirus and quarantine causing parental freak outs….
Secure attachment is super important during times of stress, anxiety, and uncertainty.
Attention is a precious resource, but it isn't the same as awareness. There are two types of attention that we can have, especially during a global pandemic
Focal attention is when we have attention awareness. It is what we know we are focused on, and it requires effort to maintain it. Think of it like a focused concentration
Non-focal attention doesn't involve that awareness. It is what happens when you get that little nagging feeling in the back of your mind
The virus draws a lot of non-focal attention, we're all constantly being distracted by our environment and the fear and anxiety that it generates. Consequently, our focal attention is more easily lost and we can often find ourselves getting overwhelmed and dysregulated
So now is a time when we could all use a boost in our secure attachment system, to help stabilize and regulate those experiences. Especially with children, now is a time to be more aware of our presence and where we show up
This can be a time for re-defining ourselves, to work form a bottom up perspective at our routines and habits and attention to better fine tune it to form healthier and happier relationships.
What we can be doing?  Attend to 4 things:
Safety
As parents, our children need to know us as a source of safety. Sometimes it can be even small things like being unpredictable or upset with customer service.
That being said, there is no such thing as perfection. We're all human and we all make mistakes, the important part is what you do after that. Showing up is all about coming back and repairing any ruptures that were made.
As long as that repair is made, and the child learns in their body that the parent can be a stabilizing force, the attachment network can grow
Talking about safety in an unsafe time is important as well. It helps cement the idea in the child that my parents keep me safe. But we can do that in a way that doesn't overwhelm us with fear. We can get our children used to masks with silliness and play, or we can talk about doing XYZ because "it keeps us safer" and not because "it's dangerous to go outside"
Seen
To help grow our child's attachment system, and to help them feel safe, they need to feel understood.
Recently parenting has gotten focused on what behavior is the child engaging in, but to show up and be present you need to feel the mind behind the action. It is important to ask, what is my child's internal experience that is causing this behavior?
Turning your attention to the child in this way tells them that when they share their thoughts and feelings with their parents it works well for them. They can feel relaxed and know that their parents really got them.
This doesn't always mean you have to agree with the child or their behavior, but really seeing where it's coming from helps the child settle into their body and is a great way to co-regulate their experience.
Also, don't forget to make sure that you see yourself. Check in with your own mind and body. Remember that you can't help others if you don't know how to help yourself.
Excitingly, it's never too late to learn! Especially now, we can all change and adapt our internal working models to be more flexible and self-reflective.
Soothed
When the child can have an interactive experience of being both safe, and seen, then they can begin to be soothed.
Together with the child, we can build the circuitry in our own brains to help regulate states of dysregulation, to move back towards harmony within your body.
In this way, we can grow our window of tolerance to ensure that as we experience fear, anxiety, loneliness, etc. we can still stay integrated, grounded and connected.
It is important to practice this with our children, as our ability to do that inner regulation comes from those safe experiences of interactive regulation.
We don't even need to fix every problem or do anything dramatic. As a parent just showing up in that moment and connecting with them, sitting in the discomfort with them, helps us both grow our window of tolerance and return our bodies back to a safe and integrated space.
Secure
Ultimately, all of these practices come together to help our children feel secure. The brain knows that if they have a need someone will show up for them.
This helps them grow up to have healthier and more secure relationships with significant others, their peers, and their own children later in life.
References
Websites:
www.thecenterforconnection.org
More content like this on Therapist Uncensored podcast:
Neuroscience of Psychotherapy Episode 36 https://therapistuncensored.com/episodes/tu36-the-neuroscience-of-psychotherapy-an-interview-with-louis-cozolino/
It's Not Crazy It's a Solution to an Unsolvable Problem – Disorganized Attachment Episode 61
FOUR hours of quality content and 3 CE's available to professionals.
Since you are this deep into our shownotes, then you are indeed one of our peeps and thus invited to be part of our clan 🙂
GET 10% off this signature course by using code OURCLAN!  –
Don't want the beast of the course but want a bit more of this mojo?   Find us on FB or better yet, join our private online Neuronerd community to gain more access, get course discounts and support this valuable educational podcast freely be distributed to the world!
Most importantly – share the hope and science of secure relating with somebody else so we can keep it going.