Podcast: Play in new window | Download (Duration: 1:06:28 — 45.6MB)
Subscribe: Apple Podcasts | Google Podcasts | Spotify | Amazon Music
The intersection of poverty and mental illness – intergenerational patterns that impact one another.
Attachment 'insecurity" is partly a manifestation of unresolved stress patterns in the child and, by extension, the family. Therapists usually think of stress as interpersonal and dyadic, but you can't isolate individuals from context. We talk about context a lot when it comes to attachment – the circumstances or setting which helps to understand a process more deeply. As Sharon Lambert says in today's episode, you can't "pull yourself up by your bootstraps" if you have no boots. Sue Marriott and Sharon Lambert discuss the unconscious bootstraps communities have that cause blame towards those who are struggling. There is no doubt that poverty impacts physical and emotional health, and thus lifting children out of poverty is a direct intervention in their well-being. Today's session also explores fascinating research on how people use mental health podcasts – join us!
"We still have these perpetuating cycles – it's not the cycle of addiction, it's the cycle of trauma. It's not the cycle of poverty, it's the cycle of trauma. We have to start looking at systems and asking 'how do we break these cycles?'" – Dr. Sharon Lambert 
Time Stamps for Poverty & Mental Health
1:05 – Poverty is one of the biggest predictors of depression 9:56 – The privilege of higher education 11:51 – Differing views of drug and alcohol use between the classes 22:06 – Cortisol levels of parenting in poverty 25:43 – Being aware of differing trauma responses 32:12 – Explanation of the "child benefit payment" in Ireland 39:18 – The risk, rewards & research of mental health podcasts 46:44 – Mental health podcast recommendations 1:00:58 – Trans community and mental health
Resources for  Poverty & Mental Health 
Dr. Sharon Lambert – UCC Research Profile & list of Studies Podcasts as a tool for enhancing mental health literacy: An investigation of mental health-related podcasts PDF of 2022 article cited "Her Dislike of the Words 'Addict' & 'Clean'" – Youtube Video "Where the Light Enters" – Youtube Video The Blindboy Podcast – Episode The Two Norries – Podcast Twitter Profile   About Dr. Sharon Lambert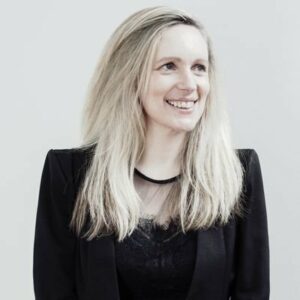 Dr. Sharon Lambert joined the teaching staff at the School of Applied Psychology in 2014 following a number of years working within community-based settings that provided support to marginalized groups. Sharon's research interests revolve primarily around the impact of trauma on development, its link with substance dependence and mental health, and consequent considerations for service design and delivery. Sharon conducts research with community-based partners such as addiction, homelessness, criminal justice, and education organizations. The research looks at both primary psychological trauma (Adverse Childhood & Community Experiences) and secondary traumatic stress. The impact of trauma on well-being and outcomes is explored and the application of research and theory to service delivery is of significant interest. Sharon is a member of the Psychological Society of Ireland, Silent Voices Advisory Group and was appointed to the statutory Parole Board by the Minister for Justice.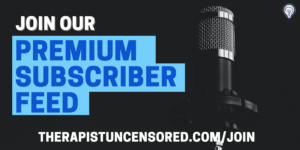 We have pledged 50% of all corporate profits & merch sales to organizations that support mental health access to those traditionally left out of mainstream healthcare.  We can only do that with the help of our Patrons. Please join us today! By joining as a Patron premium subscriber, you get a dedicated ad-free feed, deeper dives into select content, and very unique study opportunities.

Sponsors who help make these episodes free and available to all – support them to support us!
We all know that gut health impacts mood and brain function, but what the heck do you do to support gut health?  We've got you covered by partnering with our sponsor, Athletic Greens product, AG1.  AG1 is Ann and Sue's go-to once-a-day drink that delivers all the basics of important vitamins, minerals, and probiotics. As a TU Listener, Athletic Greens is going to give you a free 1 year supply of immune-supporting Vitamin D and 5 FREE travel packs with your first purchase. Plus, supporting our sponsors supports the show, so go to www.athleticgreens.com/therapistuncensored or click HERE. 
Zocdoc can help you find therapists, psychiatrists, and doctors of all sorts and flavors that your family may need that are close to you, taking new patients, and even taking your insurance. Find the doctor that is right for you, and book an appointment, in person or remotely, that works for your schedule. Go to Zocdoc.com/TU and download the Zocdoc app for FREE. No more excuses not to take care of yourself – check it out and book now, many providers are available within 24 hours.
Thanks for stopping by, we hope the podcast (and these show notes) offer quality education and insight into interpersonal relationships.  An entirely free way to support us is to simply rate and review the podcast on your favorite podcast player, and/or to simply share this episode with someone you think could use the free resources on the show!