Navigate more securely no matter where you start. Learn to deepen interpersonal connections, heal trauma and even add enjoyment through secure relating!
This podcast gives you truly deep dives into attachment and helpful tools to build comfort with intimacy.  Is it possible to have unresolved trauma and still be operating securely in various relationships? Absolutely!!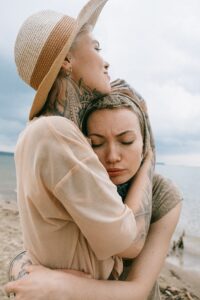 You don't have to be totally healed from years of therapy under your belt or a history of secure attachment to develop skills for increased intimacy and secure relating. This is something that anybody, no matter their history, can begin to learn. Channeling your inner awareness to recognize a heightened state of arousal or using visualizations to help stay in a regulated place helps tap into your right brain to connect with yourself and your humanity. Ann and Sue navigate their personal examples, self-regulating tips, breaking out of their defensive "competitive head", and many more useful strategies to explore the ways we can move in the direction of secure connections.
"Even if you have a history that leads you to trend toward preoccupied, dismissive or avoidant relating, with effort and practice opening up you can learn to relate from a secure base." – Dr. Ann Kelley
Time Stamps for Secure Relating vs Secure Attachment 
3:06 – Introduction to attachment patterns
8:53 – Acknowledging the fluctuation of the attachment spectrum
11:56 – The definition of secure relating
27:09 – Using visualizations as a regulation tactic
29:01 – Abandoning your "competitive head"
34:13 – Utilizing the word "bookmark"
37:36 – The importance of preparing yourself for tough conversations
40:45 –  Implementing Gottman's "soft starts"
42:45 – Navigating the coexistence of complex feelings
Episode Resources for Secure Relating vs Secure Attachment
"How to Fight Smarter: Soften Your Starts" – Gottman Institute Article
Other Relevant Therapist Uncensored Episodes
Whole Brain Living, Psychology + Neuroanatomy + Spirit with Dr. Jill Bolte-Taylor (164)
Training Your Brain & Body to Thrive During Stress with Dr. Elizabeth A Stanley (172)

We have pledged 50% of all corporate profits & merch sales to organizations that support mental health access to those traditionally left out of mainstream healthcare.  We can only do that with the help of our Patrons. Please join us today!
By joining as a Patron premium subscriber, you get

a dedicated ad-free feed, deeper dives into select content, extra episodes, and very unique study opportunities
Sponsors who help make these episodes free and available to all – support them to support us!
$75 credit alert for our listeners!  Ann and Sue aren't tech-savvy so they appreciate how easy it is to use and navigate Indeed.  It is the hiring platform where you can attract, interview,

 and hire all in one place. Find top talent fast with Indeed's suite of powerful hiring tools like Instant Match, Assessments, and Virtual Interviews. Hate waiting? Indeed's US data shows over 80% of Indeed employers find quality candidates, whose resume on Indeed matches their job description, the MOMENT they sponsor a job. Start hiring now with a seventy-five dollar sponsorship credit to post your job post at Indeed.com/therapistuncensored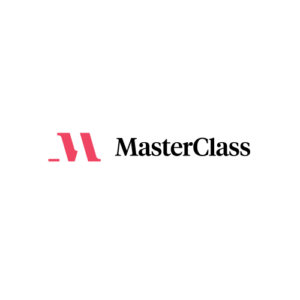 With MasterClass, you can learn from the world's best minds – anytime, anywhere, and at your own pace. With over 150 classes from a range of world-class instructors, that thing you've always wanted to do is closer than you think. Get unlimited access to EVERY class, and as a Therapist Uncensored listener, you get 15% off an annual membership! Go to MasterClass.com/TU now. 

Interested in even more content? Check out our full episodes and other bonus clips from the show on our Youtube Channel. Please like, comment & subscribe!
Thanks for stopping by, we hope the podcast (and these show notes) offer quality education and insight into interpersonal relationships.