Podcast: Play in new window | Download (Duration: 1:00:47 — 41.7MB)
Subscribe: Apple Podcasts | Google Podcasts | Spotify | Amazon Music
From navigating power dynamics to utilizing healthy aggression – this series covered many layers of our our natural defense systems. But how do we navigate something we don't know is there? Ann and Sue are back with one final session to help shift our perspectives and disarm our defenses.
This is the 5th episode in a series of 5.  You can start anywhere but if you prefer to start at the beginning of the series click here for Session 1. 
Throughout this five-session series, we've explored different defenses, self-reflection, and navigation our own often unconscious internal protection systems. But how do we navigate something we aren't aware of in the first place? In this episode,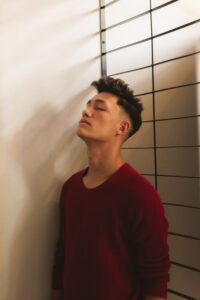 Ann and Sue recap the material we've learned and take a dive into suppression versus repression. Organizing defenses on a continuum can help us tap into our own emotions, and better regulate our responses to the triggers of the world. However, it is also important to detach the narrative of being "good and bad," when it comes to our defenses, and recognize they are little parts of who we are that are constantly evolving. Whether it's projection, appearing to be a "know it all", power dynamics, ceding, or even being forgetful – we express our unconscious and conscious defenses in multiple ways. Join in exploring your own personal arsenal with curiosity and recognition of the care that drives it.
"Some of these defenses are biological. Some are related to religion, culture – you name it. The stew that makes us human come to play in what we're able to tolerate, take in, and allow ourselves to struggle with. When we can see it, we can then begin to reckon with it." – Sue Marriott
Time Stamps for Connecting with Your Subconscious – Episode 187
7:44 – Understanding the hierarchy of defense
8:22 – Reviewing the primitive defenses
8:49 – Suppression vs repression
14:55 – The role of "splitting" in our self-image
16:47 – Why healthy denial is essential
20:44 – Recognizing defenses are not black and white
28:24 – "Forgetting" as a defense
43:42 – The issue with compliance
48:35 – Definition of "ceding" in defenses

We have pledged 50% of all corporate profits & merch sales to organizations that support mental health access to those traditionally left out of mainstream healthcare.  We can only do that with the help of our Patrons. Please join us today!
By joining as a Patron premium subscriber, you get

a dedicated ad-free feed, deeper dives into select content, extra episodes, and very unique study opportunities
Dipsea is an app that brings you socially responsible sexy stories made by and for those who identify as women. Women often have sexual trauma on top of hurtful cultural messaging around sexuality, so finding a new product that can safely reconnect you to an important essence of yourself is very positive.  Dipsea promotes sexual and sensual health via imagination in a way that is safe, discreet, and respectful.  Reconnect to parts of you that might have been neglected, find things you didn't know you were into, or just gain more confidence in the bedroom, whether you have someone with you or not.  Check it out totally free using our link – this gives you a full 30 days to explore what they are all about dipseastories.com/tu or just click HERE.  
Z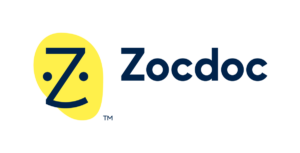 ocdoc can help you find therapists and psychiatrists and doctors of all sorts and flavors that your family may need that are close to you, taking new patients, and even taking your insurance. Find the doctor that is right for you, and book an appointment, in person or remotely, that works for your schedule. Go to Zocdoc.com/TU and download the Zocdoc app for FREE. No more excuses not to take care of yourself – check it out and book now, many providers are available within 24 hours.

Interested in more content? Check out our full episodes and other bonus clips from the show on our Youtube Channel. Please like, comment & subscribe!
Thanks for stopping by, we hope the podcast (and these show notes) offer quality education and insight about interpersonal relating.