Podcast: Play in new window | Download (Duration: 50:54 — 116.5MB)
Subscribe: Apple Podcasts | Google Podcasts | Spotify | Amazon Music
What do dreams really mean?
From weird dream fragments to unsettling nightmares, our associations to each dream can tell us a little bit more about our unconscious. Tapping into these deeper meanings can help us explore who we are and help us navigate from unsettledness in the dream back to security. Co-hosts Dr. Ann Kelley and Sue Marriott discuss the power of association in dreams and connect those to our inner working models.
"Telling a dream is vulnerable act – it allows someone to step into your unconscious. " – Dr. Ann Kelley
Time Stamps for Dreams
6:23 – The power of association in dreams
11:25 – Ann's personal example of repetitive dreams
14:39 – Sue's personal example
17:42 – Working through the client's dreams as a therapist
20:42 – The beauty of slowing down and going into the dream
23:01 – Re-dreaming the dream
30:02 – The importance of finding security within dreams
32:10 – Navigating reoccurring dreams
38:48 – Building security through remembering dreams
Resources for Dreams
Inside Out – Pixar Movie
Using Imagination to Create Attachment Security with Dr. David Elliott
We support mental health access to those traditionally left out of mainstream healthcare and use a portion of the income we receive from corporate sponsors to do just that!  We can only do that with the help of our Patrons. Please join us today! By joining as a TU Neuronerd Podsquad premium subscriber, you get a dedicated ad-free feed and unique study opportunities. Click here to join! 
Support the show by supporting our sponsors of today's episode!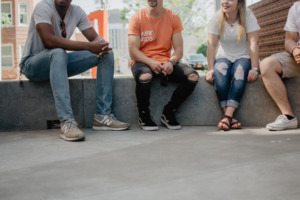 Therapists – join the Trauma Therapist Network New opportunity for therapists who work with attachment wounds and trauma!  A friend and fellow podcaster/therapist Laura Reagan has started a DIRECTORY of therapists and a membership community – Trauma Therapist Network.  Registration is open for a limited time NOW.  You can sign up for different levels depending on the support you need – but especially if you are feeling isolated. The community portion looks great for building a network, for mutual support, and ongoing education. Lock in the lowest price possible – Just click on this link to add your info to the waiting list, and you'll receive an e-mail inviting you to register. Use Code TTNSAVE20 to save 20% on your first month!  You can reach Laura directly at @therapychatpod on social media.
 AG1 is Ann and Sue's go-to once-a-day drink that delivers all the basics of important vitamins, minerals, and probiotics. Go to www.athleticgreens.com/therapistuncensored or CLICK HERE.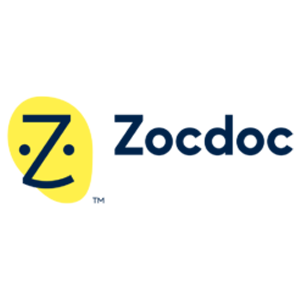 Zocdoc can help you find therapists, psychiatrists, and doctors of all sorts and flavors that your family may need that are close to you, taking new patients, and even taking your insurance. Go to Zocdoc.com/TU 
Cozy Earth Bedding uses the finest, premium viscose from highly sustainable bamboo. Their bedding is naturally-temperature-regulating, so you'll sleep comfy all year round. Go to Cozyearth.com/TU
For listeners of the show, Dipsea is offering an extended 30-day free trial when you go to DipseaStories.com/TU