Podcast: Play in new window | Download (Duration: 56:47 — 130.0MB)
Subscribe: Apple Podcasts | Google Podcasts | Spotify | Amazon Music
It shouldn't have to be so scary to address the elephant in the room – and we're here to do just that on the environmental crisis
It is easy to shy away from tough conversations about the state of our world. Leaning into defenses – like resisting the conversation – can feel like the most comfortable option, but these discussions are vital in healing our planet. A lack of security within ourselves trickles into our relationships and limits the ways we can make collective change. Dr. Ann Kelley and Dr. Anna Graybeal discuss the necessary steps to building security and embracing tough conversations within our communities. This conversation takes a scientific and therapy-based approach to guide us toward the big emotions around these topics and equips us with the tools to cope with uncertainties, and an opportunity to learn how to harness healthy discussions around the climate crisis. When we can address the resistance within ourselves, we can use that as fuel to unite and heal our planet, our well-being, and our relationships.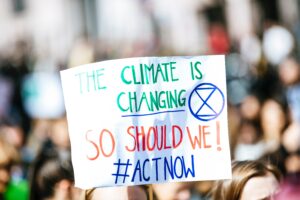 "I think the only way to really deal with these tough feelings is to not be alone with them."

– Dr. Anna Graybeal
Time Stamps
3:02 – Graybeal's personal journey exploring climate crisis
7:51 – Participating in Citizens' Climate Lobby
10:58 – Facing the awareness in our own activism
12:00 – Validating the resistance within ourselves
14:43 – Joining in the resistance
19:36 – Professor Katharine Hayhoe's perspective
26:53 – Helping clients process climate crisis emotions in group therapy
31:09 – Climate conversation training group for therapists
33:58 – Introduction to the Good Grief network
35:44 – The challenge of making change as a collective
38:17 – Explanation of "greenwashing"
Resources
Citizens' Climate Lobby – Nonprofit Advocate Group
IPCC Report: Climate Change and Land – Special Report
Climate Psychology Alliance – Climate Directory
Good Grief Network – Non-Profit Advocate Group
The Work that Reconnects – Resource Network
All We Can Save Circles – Discussion Groups
CA Institute of Integral Studies Climate Psychology Certificate Program – Application & Information
Katharine Hayhoe –  Climate Scientist Website
Katharine Hayhoe – Ted Talk – "The Most Important Thing You Can Do to Fight Climate Change"
Tradewater – Calculate your emissions
About our Guest – Dr. Anna Graybeal 
Anna Graybeal is a Clinical Psychologist and Certified Group Therapist in private practice in Austin, Texas. She is also a Somatic Experiencing Practitioner. In 2012, she co-founded the Austin chapter of Citizens' Climate Lobby, a volunteer-based organization working on climate change. Anna can be reached at anna@annagraybeal.com. Her website is www. annagraybeal.com.
We support mental health access to those traditionally left out of mainstream healthcare and use a portion of the income we receive from corporate sponsors to do just that!  We can only do that with the help of our Patrons – joining as a TU Neuronerd Podsquad premium subscriber, you support this mission and get a dedicated ad-free feed plus occasional very cool and unique study opportunities, reading groups and who knows what else may come!  We invite you to join our community. Click here to join! 

Support the show by supporting our partners and the sponsors of today's episode! 
Therapists – join the Trauma Therapist Network New opportunity for therapists who work with attachment wounds and trauma!  A friend and fellow podcaster/therapist Laura Reagan has started a DIRECTORY of therapists and a membership community – Trauma Therapist Network.  Registration is open for a limited time NOW.  You can sign up for different levels depending on the support you need – but especially if you feel isolated. The community portion looks great for building a network, mutual support, and ongoing education. Lock in the lowest price possible – Just click on this link to add your info to the waiting list, and you'll receive an e-mail inviting you to register. Use Code TTNSAVE20 to save 20% on your first month!  You can reach Laura directly at @therapychatpod on social media.
 AG1 is Ann and Sue's go-to once-a-day drink that delivers all the basics of important vitamins, minerals, and probiotics. Go to www.athleticgreens.com/therapistuncensored or CLICK HERE.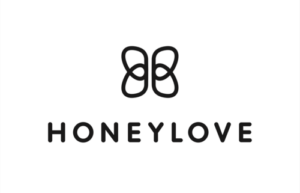 Treat yourself to the best shapewear on the market and save 20% Off at honeylove.com/TU
Go to Neurohacker.com/TU for 70% off or use the code TU at checkout