Podcast: Play in new window | Download (Duration: 1:01:34 — 140.9MB)
Subscribe: Apple Podcasts | Google Podcasts | Spotify | Amazon Music
Secure Relating in an Insecure World (SRIW) Series episode #3, Part 2 of 2 (203/204).
This episode is Part II of Racial Trauma, linked with Ep 203.  To make sure you are paying attention 🙂 we are running a series, Secure Relating in an Insecure World, and this is Ep 3 of that series.  Today's episode is also 2 of 2 in the conversation about racial trauma. Yea, we have so many ideas around here about going deep, and this wasn't our clearest move having a series within a series, but we trust you all. You've got this!!  Also, it seemed wrong to make you wait 2 weeks for the rest of this 2 part conversation so we are dropping it in more quickly and will go back to our normal pace of every other week on Tuesdays from here.  We hope you enjoy it – it's a good one!
This a continuation of our previous discussion with Gliceria Pérez & Debra Chatman-Finley where we explore other lasting effects of racial trauma. From the challenges of parenting with an unresolved trauma history to navigating day-to-day as a person of color, they use group therapy as an opportunity to make space for women to vocalize their pain and build community. Gliceria and Debra share personal stories and real-life examples of microaggressions and discrimination and offer insightful ways white individuals can acknowledge their privilege and cultivate an inclusive community.
"That angry part of you – it is just that, a part of you, it's not all of you – it's a protector. You don't have to shy away from it." – Debra Chatman-Finley
Time Stamps for Racial Trauma Part 2
7:55 – Non-traditional aspects of their BIPOC group sessions
10:29 – Explanation of VCR: validate, challenge & request
11:49 – Challenges in validating anger
13:47 – Ways white therapists can create a safer environment
18:39 – Traumas effect on parenting
23:58 – Misconceptions about disassociating and attitude
27:26 – How these sessions impacted Debra's personal healing journey
29:07 – Acknowledging trauma responses in the workplace
33:55 – Differences in racial trauma
40:37 – Attachment and racial trauma
46:18 – Explanation of Janina Fisher's chart
Resources for Racial Trauma Part 2 
About Our Guests – Debra Chatman-Finley, LPC & Gliceria Pérez, LCS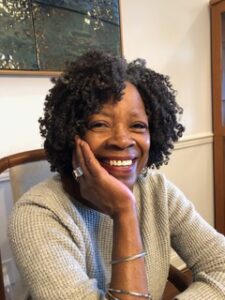 Debra Chatman- Finley is a Licensed Professional Counselor and National Board-Certified Counselor in private practice in Montclair, NJ. She is an Adjunct professor at New York University where she teaches Racial and Social Micro Aggression in Clinical Practice. She is the former Director of Clinical Services for a domestic violence agency, that provides counseling services for domestic violence victims. Debra earned her bachelor's degree in Psychology from Seton Hall University and her Master's degree in Counseling Psychology from the College of Saint Elizabeth. She is also a graduate and former Associate Faculty at the Multicultural Family Institute. Debra is trained in Eye Movement Desensitization and Reprocessing (EMDR) and received her Certification in Traumatic Stress from the Trauma Center at the Justice Resource Institute in Boston, Mass. Debra's study in traumatic stress strengthened her desire to integrate trauma and racial justice. She has devoted much of her practice and studies to the impact of race in the therapeutic process and the effects of racial trauma on POC, specifically, African American women, and parenting. Debra has also facilitated numerous workshops such as Racism, Culture, and Dissociation, Being BIPOPC: The Ongoing Challenges of Visibility vs Invisibility, Wounded Parenting: The Intersection of Complex and Racial Trauma in Parents of Color, A Therapist Path to Exploring Implicit Bias and Racial Trauma, Micro-Aggressions In Clinical Practice, Unmasking Race With Interracial Couples, Making the Invisible Visible, Beyond 20/20Vision: Examining Racism Through Trauma Lens. Debra and her colleague are in the process of writing about their non-Eurocentric facilitation of a support Group for Women of Color. She also provides Clinical consultation for BIPOC Clinicians around issues of race and trauma as well as other clinical concerns.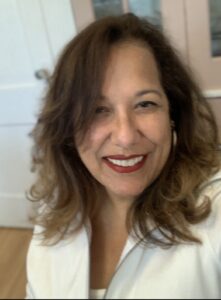 Gliceria Pérez is a bilingual trauma-focused therapist who is a Licensed Clinical Social Worker with a Master of Social Work degree from Fordham University Graduate School of Social Service. She has over 30 years of experience in social work fields of mental health, trauma, domestic violence, adoption, immigration, and child abuse/neglect. Gliceria has provided case management and therapeutic services to immigrant children, adolescents, and adults in various community settings, in-home, and schools. She is committed to providing high-quality therapeutic services with a social justice perspective. Gliceria maintains a private practice in New Jersey where she works passionately with Black, Indigenous People of Color as well as other individuals/communities who have suffered from mental health issues (depression, anxiety, PTSD, etc.) in addition to racial trauma. Before becoming a therapist, Gliceria was a Director of Residential Services at a domestic violence program where she worked collaboratively to improve the services to include underserved communities. Since 2015, Gliceria has been an Adjunct Faculty at New York University Silver School of Social Work, where she teaches Racial and Social Class Microaggressions in Clinical Practice. Gliceria is trained in Eye Movement Desensitization Reprocessing (EMDR) and has completed the Certificate Program in Traumatic Stress Studies at JRI (Boston, MA), the Certificate Program at the Multicultural Family Institute Program, and the second level of the Sensorimotor Psychotherapy for Trauma Program at the Sensorimotor Psychotherapy Institute (New York, NY). She's in the process of completing the third level of Janina Fisher's Trauma-Informed Stabilization Treatment (TIST) Program. Gliceria has facilitated workshops/presentations, which include: "Being BIPOC: The Ongoing Challenges of Visibility and Invisibility," "A Therapist Path for Exploring Implicit Bias and Racial Trauma," "Adelantar La Raza/Advance the Race: An Afro-Cuban American Experience," "Micro-aggressions: Making the Invisible Visible," and "Wounded Parenting: The Intersections of Complex and Racial Trauma in Parents of Color." Gliceria is in the process of co-writing a book with Debra Chatman on their non-Eurocentric facilitation of a support group for Women of Color.
Articles & Books Recommended by Debra & Gliceria 
Anderson, C. and Gibson, P. (2016). White rage: the unspoken truth of our racial divide. Bloomsbury  USA.
Degruy, J. (2018). Posttraumatic slave syndrome: America's legacy of enduring injury and healing.  Joy Degruy Publications Inc.
DiAngelo, R. (2021).  Nice Racism: how progressive white people perpetuate racial harm. Penguin Books.
Fisher, J. (2017). Healing the fragmented selves of trauma survivors: overcoming internal self-alienation. Routledge.
Niemann et al. (2020). Presumed incompetent II: race, class, power and resistance of women in academia.  Utah State University Press
Gutiérrez, N.Y. (2022). The pain we carry: healing from complex PTSD for people of color. New Harbinger Publications.
Hardy, K.V. (2023). Racial Trauma: clinical strategies and techniques for healing invisible wounds.  W.W. Norton & Company.
Hardy, K.V. (2022). The enduring, invisible, and ubiquitous centrality of whiteness implications for clinical practice and beyond.  W.W. Norton & Company.
Heiman, M. (2022). Learning to live in harmony with ourselves A primer for trauma survivors & those who dissociate. Mermaid Publisher.
Menakem, R. (2017). My grandmother's hands: racialized trauma and the pathway to mending our hearts and bodies. Penguin Books.
Saad, L. (2020). Me and my white supremacy: how to recognize your privilege, combat racism and change the world. Quercus. 
Sue et al. (2020). Microaggressions in Everyday Life.  John Wiley & Sons, Inc.
View the transcripts for Racial Trauma Part 2 here!!
We support mental health access to those traditionally left out of mainstream healthcare and use a portion of the income we receive from corporate sponsors to do just that!  We can only do that with the help of our Patrons – joining as a TU Neuronerd Podsquad premium subscriber, you support this mission and get a dedicated ad-free feed plus occasional very cool and unique study opportunities, reading groups and unique surprises!  We invite you to join our community. Click here to join! 
Mental Health Liberation is our charity of choice – please consider giving whatever you can to support mental health access for those traditionally left behind and support training for BIPOC therapists

Support the show by supporting our partners and the sponsors of today's episode! 
 AG1 is Ann and Sue's go-to once-a-day drink that delivers all the basics of important vitamins, minerals, and probiotics. Go to www.athleticgreens.com/therapistuncensored or CLICK HERE.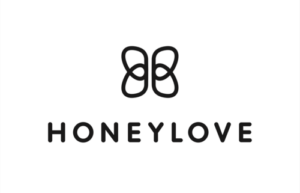 Get 20% OFF @honeylove with promo code Unlocked at https://www.honeylove.com/TU #honeylovepod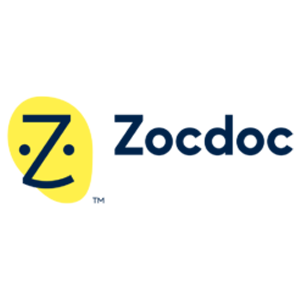 Zocdoc can help you find therapists, psychiatrists, and doctors of all sorts. Go to Zocdoc.com/TU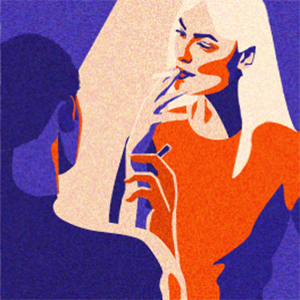 For listeners of the show, Dipsea is offering an extended 30-day free trial when you go to DipseaStories.com/TU