Podcast: Play in new window | Download (Duration: 53:14 — 36.6MB)
Subscribe: Apple Podcasts | Google Podcasts | Spotify | Amazon Music
With an ongoing pandemic, constant political feuds, and the day-to-day stressors of life – finding peace in times of chaos can feel overwhelming. Peritraumatic growth is about meaning-making and managing overwhelming stress as it occurs.
People often turn to therapists and other figures for answers, but who really has the solution to these ever-evolving issues? Especially for those who have experienced childhood traumas, seeking help may not feel like a natural process. Co-host Sue Marriott and Arielle Schwartz, Ph.D. take a deep dive into peritraumatic growth and posttraumatic growth to help equip us with the tools to work through our traumas, build different types of resiliency, and live a more fulfilling life. Dr. Schwartz recounts her journey to specialization with complex traumas and how neurobiology has been influential in her professional and personal growth. She utilizes an integrative, mind-body approach to therapy including relational therapy, parts-work therapy, somatic psychology, EMDR Therapy, and therapeutic yoga for trauma.
"Post-traumatic growth is our belief that we can work through hard stuff and come out with an increased sense of depth, understanding, wisdom, strength – or whatever that gem is on the other side. But it's not necessarily the hard stuff that makes us grow –  it's what we do with it – how we metabolize it, how we process it." – Arielle Schwartz
We all know that gut health impacts mood and brain function, but what the heck do you do to support gut health?  We've got you covered by partnering with our sponsor, Athletic Greens product, AG1.  AG1 is Ann and Sue's go-to once-a-day drink that delivers all the basics of important vitamins, minerals, and probiotics. As a TU Listener, Athletic Greens is going to give you a free 1 year supply of immune-supporting Vitamin D and 5 FREE travel packs with your first purchase. Plus, supporting our sponsors supports the show, so go to www.athleticgreens.com/therapistuncensored or click HERE. 
Peritraumatic Growth Ep 181 – About Arielle Schwartz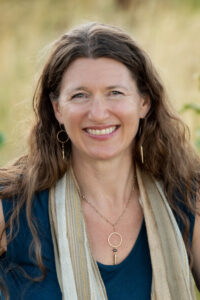 Arielle Schwartz, PhD, CCTP-II, E-RYT, is a licensed clinical psychologist, certified complex trauma professional, and Kripalu yoga teacher with a private practice in Boulder, Colorado. As an internationally sought-out teacher and leading voice in the healing of PTSD and complex trauma, she is the author of six books, including The Complex PTSD Workbook, Therapeutic Yoga for Trauma, and The Post-Traumatic Growth Guidebook. She is dedicated to offering informational mental health and wellness updates through her writing, public speaking, social media presence, and blog. Her integrative, mind-body approach to therapy includes relational therapy, parts-work therapy, somatic psychology, EMDR Therapy, and therapeutic yoga for trauma. She believes that the journey of trauma recovery is an awakening of the spiritual heart.
Time Stamps for the Peritraumatic Growth Ep 181
3:58 – Introduction of "vicarious resilience"
9:44 – Peritraumatic growth versus posttraumatic growth
13:06 – Surprising aspects of post-traumatic growth
16:53 – Difference between secure attachment and having resilience
20:22 – Crafting your personal list of resilience practices
20:50 – Various types of resilience
32:51 – The role of mindfulness in peritraumatic growth
Resources for Ep 181
Dr. Arielle Schwartz Website  Tons of excellent resources
Dr. Arielle Schwartz – Facebook Page
Youtube Channel – Great resources here check her page out
Link to Dr. Schwartz Full Book List  – Excellent references
PLEASE TRY TO BUY YOUR BOOKS FROM LOCAL BOOKSELLERS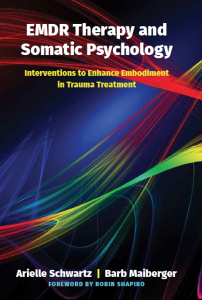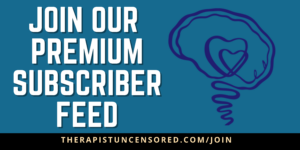 We have pledged 50% of all corporate profits & merch sales to organizations that support mental health access to those traditionally left out of mainstream healthcare.  We can only do that with the help of our Patrons. Please join us today!
By joining as a Patron premium subscriber, you get

a dedicated ad-free feed, deeper dives into select content, extra episodes, and very unique study opportunities.
Thanks for stopping by, we hope the podcast adds value to your day.