Podcast: Play in new window | Download
Subscribe: Spotify | Android | RSS
Emotionally and behaviorally challenged children can overwhelm any parent or system. In this episode, we'll go over where many parents go wrong, what we can do instead, and how shifts in our strategies can revolutionize our households.  Learn the strategies of the Nurtured Heart Approach with expert guest, Elizabeth Sylvester.
Dr. Elizabeth Sylvester joins co-host Dr. Ann Kelley as they unpack the 3 "stands" of the NHA approach for relationship-focused engagement with children and teens. We learn that with the right attunement, and a bit of practice, we can form new and deeper bonds with our children that result in long term behavioral and emotional changes.
Learn more about real-life application of IPNB and the relational sciences in general by visiting us at TherapistUncensored.com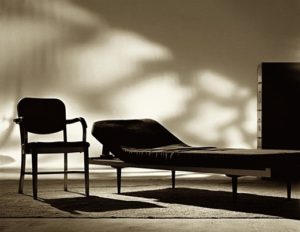 Who is Dr. Elizabeth Sylvester?
Dr. Elizabeth Sylvester has worked with children, teens, parents and families in the Austin area for 35 years.  She is experienced with both inpatient and out-patient work, and has worked in non-profit, treatment center and private practice settings. Locally, she is known for the effectiveness of her work using the Nurtured Heart parenting approach. Also, she has extensive experience treating behavior disordered children, ODD, ADHD, adoption, bipolar disorder, depression, anxiety, divorce, and attachment.
Over the past 15 years she has built her experience training and supervising pediatric psychotherapists.  Dr. Sylvester is the co-founder and co-owner of Austin Child Therapy, a support service for child and family mental health practitioners, which provides advanced clinical training and other services to clinicians.
Why the Nurtured Heart Approach?
It is a framework for parenting that works to reclaim a relational energy with our children. With this approach it changes the emotional tone of the family. Also it creates a more cooperative and uplifting family environment.
The Nurtured Heart mindset creates a deep internal security in the family system. It helps everyone in the unit regulate and reset their big swings in emotion to bring everyone together in a more complete way.
Creating and celebrating the success of the children helps them have a full heartfelt ownership of their abilities and gifts.
What is the Nurtured Heart Approach?
This approach consists of three "Stands":
First, no energy with negativity. Instead of blowing up at a child when they do something wrong, the Nurtured Heart approach seeks to maintain a calm and clear correction. Maintaining a simple and low energy environment around mistakes helps ensure that the child can feel more trust and more connection.
Second, high energy with positive encouragement. Whenever the child does something right, even small steps in the right direction, you can increase engagement and your energy. This helps the child really feel the presence of their own success. In this way, everyone learns that connection and engagement are all centered on positive behaviors and not negative ones.
Third, total clarity about expectation. Just because we praise positive behaviors and give low energy responses to negative behaviors doesn't mean we can't be strict. The Nurtured Heart approach requires a consistent and predictable enforcement of the rules. In this way, the parent becomes a predictable and stable source of love and energy for the child.
The Nurtured Heart Approach has been shown to be extremely effective in helping almost all children (and families), including those diagnosed with ADHD, Oppositional Defiant Disorder, Reactive Attachment Disorder, and other high intensity behavioral, emotional and academic struggles. Families using this approach have been able to reduce their need for traditional child-centered mental health approaches and medical interventions.
Where can you find more?
Related Episodes:
TU38: The Blended Family – How to Create Strong and Lasting Step-family Relationships
TU125: Dan Siegel and Tina Payne-Bryson – Parenting Under Stress