Podcast: Play in new window | Download
Subscribe: Spotify | Android | RSS
Love is not a soft feeling, it is "deep biology."  Oxytocin research pioneer Dr. Sue Carter joins co-host Sue Marriott to unravel the mystery of Sue's favorite neuropeptide.  You may have heard of oxytocin in the popular press, it's often called that "love drug." You'll hear that t's story is a bit more complicated than just that, as it also helps us protect and defend from intruders, and heals our body physically.
Also learn in this episode about the intricate molecular dances of oxytocin and vasopressin.  These dance with each other to fine-tunes social activities such as parental care and protection.  They also helps us heal from trauma and come together after crises – so this is truly – powerful – medicine.
Dr. Carter and Sue Marriott go through its origins, complex biological function, and most importantly – how to turn up natural oxytocin!
Need a therapist? Online,COVID-safe,confidential…and a lot less expensive than in-person therapy!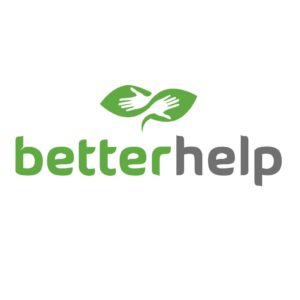 Who is Dr. C. Sue Carter?
Dr. Carter is a Distinguished University Scientist and Rudy Professor Emerita of Biology at Indiana University and is literally the person who originally discovered the important role of oxytocin. Forty years ago she embarked on a personal scientific journey that bridged together her interest in both biology and psychology, and now her work has been cited in over 25,000 scholarly articles.  Recently, she has been examining the role of these neuropeptides in psychiatric and neurological disorders such as autism and depression.  She shares in the episode that she is proud to be married to Dr. Stephen Porges, neuroendroconolgist who developed the Polyvagal Theory so popular these days among relational neurobiology informed therapists.
What is Oxytocin?
Oxytocin is a biomolecule and neuropeptide with an important role in childbirth, nursing, social bonding and social defenses.  Most people know it as the bonding molecule in your brain. While it does do that, it's also involved in all kinds of other biological processes.
Oxytocin is used in our immune systems, for food intake, to heal wounds, and even prevent and treat cancer!
You can understand it as a universal hardware, which our bodies can access with all different kinds of software.
But what does it do?
Often we think of oxytocin as just the chemical that helps connect parents and their babies. However, it has a much more complex function.
Interestingly, its original function was to help us be social and connected to others. Specifically, it worked to build up the attachment between mother and child.
In this way, oxytocin helps promote growth, restoration, creativity, and closeness.
But that's not all it does. Uniquely, it became a key part of our bodies stress response pathway. It began to be used to separate threats from non-threats. With this one little molecule, our brains would both connect with our family and defend us from outsiders.
This happens because your body can sometimes misread the bonding signal, and perceive your situation as a threat to your loved ones. Of course that reaction then makes us want to be defensive and protect our family.
Because of this paradox sadly, we can't just put this little powerhouse in the water and make us all happier.
Also unique is the way that it interacts with sex hormones in our bodies. Together, those different hormones can really change the way the body responds to oxytocin.
So then how can we safely get more Oxytocin?
The easiest way to produce more oxytocin is to be with an actually safe other. Our brains are primed to see babies and young animals as very safe, and often they are.
Crucially, you can't fake safety. Your brain can spot a fake smile with a blink! So it's important to really be present and attuned to the person you're with to help you both co-regulate.
Turning towards therapy, if a client can genuinely feel safe with their therapist, then it can begin to do its own healing. Holding ourselves in that safe place long enough to move out of defensiveness and towards connection and warmth is key.
And even though too much oxytocin at the wrong time could cause a defensive reaction, your body is really good at self-regulation. You protect yourself from too much of a good thing naturally from the main risks of taking oxytocin if it's produced naturally.
Resources
Love as Embodied Medicine – open source article by Dr. Carter from the International Body Psychotherapy Journal
The Kinsey Institute ebook Feb 20 V4 – 8449  The Biology of Love, Observations from the Kinsey Institute by Dr. Sue Carter
Talks between Dr. Carter and Dr. Porges on Stephen Porges Website
Dr. Carter talk on Love as Embodied Medicine
Enjoyed this episode?  You will probably be interested in these as well:
(Can you BELIEVE the resources we've cobbled together?!?  Seriously we are proud of this library of content – please share freely and rate/review us to help others find this good stuff ok?)
******************
CEU's??  We've got you covered, use OURCLAN for 10% off –

FOUR hours of quality content and 3 CE's available to professionals. Since you are this deep into our show notes, then you are indeed one of our peeps and thus invited to be part of our clan  GET 10% off this signature course by using code OURCLAN!  –
Want more of this kind of in-depth discussion with quality content and real-world healing – join us on FB or better yet, join our Neuronerd Patreon community at patreon.com/therapistuncensored for as little as $5 per month.  For $25 a month – we will meet you in person via zoom and feature you as our Co-Executive Producer on our website. Plus, everybody gets more cool content and some Therapist Uncensored bling at random times and be part of our community so you can discuss the relational sciences in-depth with your like-minded peers.  Join us now.