Together we can protect our hearts from freezing in bitterness, drowning in sorrow, lashing out in justified rage or worse, disconnecting.  Fight the exhaustion that comes with relentless crises  surrounding us now.
Dr. Ann Kelley & Sue Marriott LCSW, CGP reach out to you directly during this time of crisis exhaustion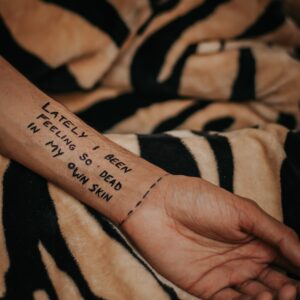 and total burnout.  Love & connection cannot be stopped by fire, storm, guns or people in temporary power.
Our stress response system is done coping yet we have to go back to work.  You may have kids that should be at school that are at home – probably acting out because they are thrown into virtual school (?!?) and that is enough for any adult to implode.  You may have young adults that are supposed to be headed into the world that are circling in and out, trying to find their way yet you can't help them, where do you point?   You may have vulnerable family you can't go see to comfort, friends you have drifted from without normal social exchanges, despondency due to our world on fire.
For many, you may have intense family cut offs due to political polarization at a time we need each other and our kin.  Honestly ya'll life sucks right now and people are doing what they do when they regress and burnout.
Sue and Ann come to you today
with a huge virtual hug no matter who you are or where you are tuning in from.  They are aware of their unearned privilege and don't imagine they know what it's like for the more vulnerable among us.  These multiple world crises are hitting black indigenous people of color and young people especially hard.  They are being hit from every angle – reduced access to healthcare, centuries of colonialism that leaves unseen trauma in communities that get passed down through generations.  Many start with cumulative unrecognized trauma to their very bodies.  This ignored pain leaves them more susceptible to multiple health concerns, so it's no surprise that BIPOC are more vulnerable to serious stressors and consequences from current COVID 19.
Regardless the results of the US election, the next climate storm or the next murder of unarmed people of color, most of us will have to wake up the next day and have no choice but to just have to go on.  Alone, our hearts are collectively breaking. Together… there is at least a chance we can emerge with enough life to grab on to one another.
Our nervous systems aren't built for marathon-level stress events.
Today's episode is a small attempt at protecting your tender human heart from freezing in bitterness, drowning in sorrow, lashing out in justified rage or worse of all… just disconnecting.
So, what is Therapist Uncensored podcast all about?
We have fun translating the complex relational sciences and psychology into understandable and practical tools that can give you the power you need to uncover your best self. (Believe us, your people will be so happy.)
We will help you understand how to update and reset your unconscious expectations of yourself and others. These changes can have life-changing impacts on your mind, your choice of partners, your parenting, your social relationships, your work life and how you interact in the world.
Sounds too good to be true, but fortunately the science is very clear, and hopeful… and we want everyone to have access to it.
Need CEU's??  We've got you covered, use OURCLAN for 10% off –

FOUR hours of quality content and 3 CE's available to professionals. Since you are this deep into our show notes, then you are indeed one of our peeps and thus invited to be part of our clan  GET 10% off this signature course by using code OURCLAN!  –
To get more of this kind of in-depth discussion with quality content and real-world healing – join us on FB where you can find more of your peeps.  Want even more than that?  Join our Neuronerd Patreon community at patreon.com/therapistuncensored for as little as $5 per month.   Join us now.