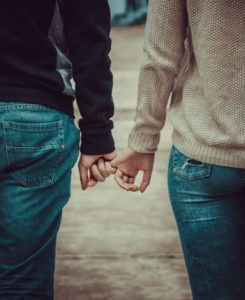 Holding Your Own with Challenging Personalities – take away's from our series on staying (or becoming) secure in relationship with those with challenging personalities – DEDICATED TO OUR PATRONS!!
Session 6 of 6 – What if it's you that is the challenging one… and other take away's on challenging personalities.  Let us help you change your internal security and grow secure functioning relationships. 
This episode is dedicated our to our private community of Patron Neuronerds.
Here is a smattering of some of our most special elves whom have been with us since the very beginning!!   They give from $1 to $25 per month and jumped in at the first chance to support us AND have stuck with us!!!
THANK YOU TO
Kathleen Geiger, Isaac Marsolek, Jacalyn Brecher, James Baker,Carys Adultman, Claire Holberton, Camille Scent, Kirill Eremenko, Sonya Richardson-Thomas, Ashley Cruz, Michael Hilgers, Becki Mendivil, Linno Rhodes, Lorie Ammon, Deb, Donna Woods, Pat Spencer, Jeffrey Benzick MD, Judy Kamara, Leanna, Bobbi Blain, Megan Smith, Tyra Butler, Amy Groessl, Theresa Tenney, Kathryn Antenbring, Sarah Lazarewicz, Julie Carbaugh, Sally Mounir, Anonymous … and so many many more who joined forces since that first moment.  You guys are our backbone.
You can find more of our current Patrons here (we have almost 200)!  We thank Platinum and Gold Neuronerds on our website.  
We don't usually include our actual transcript but what the heck, we are gonna try it this time and see if it's useful to anybody.   Unedited transcript of the show
Episode notes – HYO Challenging Personalities:
What if it's you that is the difficult one?  How to change –
Insecurity begets defensiveness – so anything we can do to lower our defenses, realize we most likely aren't ACTUALLY under attack, and work towards safety inside ourselves and cultivating safety in our close others.
Much of the episode is devoted to this topic, these show notes will focus on resources in general.  We mention being raised by difficult parents but that's a big topic for another time so we put in some resources for ya down below.
For EVERYBODY – we can all improve our listening skills:
Listen and repeat it back so they other person says "yea, that's right"  The trick here is not to assert your own agenda.  It's not your turn, just listen.
Ask questions to help them get their story out in full, or to get their pain out there so you can bear witness DON'T CORRECT or explain yourself yet.
Validate where you can do so authentically – try to find even 1% of what they are saying where you can join the person talking.  It does NOT mean you agree with them.  This is ninja warrior stuff, it's not easy and rookies get this WRONG.
Comfort, soothe them.  Not just once.  Not angrily, TAKE THEM IN, bear witness and let them feel you with them.  Do this UNTIL you feel them release and soften.  Again, rookies stop short and then don't get it when the listening doesn't help.
CAVA — Clarify, ask question, validate where you feel it true and if appropriate, apologize
LUV –  Listen, Understand and Validate where you can authentically
For EVERYONE – we bet we can all also improve our self-regulation skills
RAIN Tara Brach
Review, Reflect, Rewire
Self compassion and Kristen Neff – see previous episode here.
Ann and Sue give several personal examples of what this looks like and support you in knowing your own truth, claiming it and living your best life possible.
Research/links on challenging traits 
Hatfield, E., Bensman, L., Thornton, P. D., & Rapson, R. (2014). New perspectives on emotional contagion: A review of classic and recent research on facial mimicry and contagion. Interpersonal: An International Journal of Personal Relations, 8, 159-179.
Resources – We packed these shownotes today with resources just for you!!
Covert narcissism scale  Don't believe online tests in general, but for fun you can see how you score on covert narcisissm.
Psychcentral has personality quizzes – some are validated scales adapted for the internet some are more for fun, but none provide actual diagnosis for sure.  However, you may be interested in exploring these, if so enjoy!
Get Me Out of Here by Rachel Reiland  This is an excellent book although it's older, a first-hand account of the healing trajectory written by woman who identifies as borderline.  Fascinating and hopeful… recommended read esp for those doing deep work in therapy
The Borderline Personality Disorder Workbook – self-help workbook by Daniel J Fox PhD
Loving Someone with Borderline Personality Disorder: How to Keep Out-of-Control Emotions from Destroying Your Relationship Shari Y Manning PhD
"How to make the narcissist in your life a little nicer" The Atlantic
"How to manage a narcissist" Harvard Business Review – Focuses on workplace highly applicable to all
The Wizard of Oz and Other Narcissists: Coping with the One-Way Relationship in Work, Love, and Family
Being Raised by Difficult Parents:
Adult Children of Emotionally Immature Parents: How to Heal from Distant, Rejecting, or Self-Involved Parents Linday Gibson PhD
Adult Children of Emotionally Immature Parents: How to Heal from Distant, Rejecting, or Self-Involved Parents
"How being raised by a narcissist damages your life and self-esteem " Forbes Magazine,  Kathy Caprino
Resources from malignant narcisissism episode:
Friends – we know most of you aren't in this situation but if you are we want to be a resource.  We can't say if you should or shouldn't leave – that's a highly personal and seriously safety-dependent question.  However we can say that we believe you, you aren't alone, and there is support once you get ready for that.
United States:  Click the image to the left for help!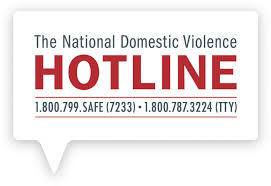 Not in the US, no problem:  International lines for domestic violence help click here 
Many areas have local resources so look for those as well.
We are at almost 200 active and engaged patrons – help us get over the hump to 200, will ya?
Without this super smart and active community we could not produce the way we do, could not get the science out to the world who would otherwise not even know it's out there and most importantly to some — we would have to be running ads. (shriek!)  I am so bugged by the aggressive advertising on You Tube and many podcasts… we understand you gotta do it to sustain production but if we can sustain another way, then we are all for it!   We have a few straggler platforms where you may run into an ad, but once we get our patron community more robust we will be able to eliminate them all.