Depth session!  Learn about the clinical application of the attachment assessment research and the Adult Attachment Interview (AAI) and the Adult Attachment Projective
(AAP) with attachment pioneer, Dr. Carol George.
Co-host Sue Marriott sat down with Dr. Carol George to cover a wide variety of topics, from an in-depth analysis on the misconceptions about Strange Situation and what is truly being measured, to the difference between adult attachment research in comparison to developmental attachment research. Dr. George's impressive years of investigation and personal experiences through her own journey as a parent makes for a fascinating discussion about the truths behind understanding the attachment spectrum. There is a ton of history of how what we know as the attachment spectrum today came to be, and there is no better way to understand this journey than to hear first-hand from one of the pioneers of research. Learn more about why there has been a shift from what we've known as "disorganized attachment" and why professionals are adopting the term "dysregulated attachment" to better encompass the experience.
Who is Carol George?  A literal pioneer in the field of attachment assessment 
Carol George, Ph.D., is Professor Emerita of Psychology at Mills College in Oakland, California, and has been a pioneer in developing attachment assessments for children and adults. George is an internationally renowned attachment expert who was a co-director of the Mills College Infant Mental Health program for 21 years. Working alongside Dr. Main and Dr. Kaplan, her dissertation helped develop the Adult Attachment Interview. She is praised for her work as an author and editor, and is known for her contributions to attachment-based representative assessments like the Caregiving Interview, the Attachment Doll Play Projective Assessment, and "Disorganized Attachment and Caregiving," alongside Judith Soloman. Her other contributions include "The Adult Attachment Projective Picture System" with Malcolm West. Although retired from being a professor, George is still incredibly active and stays busy being an assistant editor on the editorial board of Attachment and Human Development, as well as Director of the AAP Training Consortium. Her dedication to education is still prevalent as she often hosts extensive clinical consultations to practicing therapists, graduate students, and other students of attachment.


Resources:
Clinical Application of the Adult Attachment Projective PDF article by George & West Adult Attachment Projective the book by Dr. Carol George Assessing Secure Base Behavior and Attachment Security Using the Q-Sort Method The Adult Attachment Projective Picture System: Attachment Theory and Assessment in Adults Use of the Adult Attachment Projective Picture System (AAP) in the Middle of a Long-Term Psychotherapy Dr. Steve Finn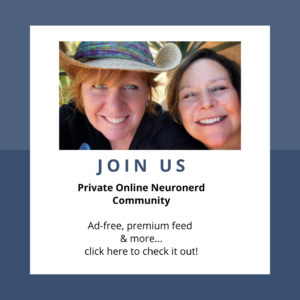 Like what you're hearing?
Stop and subscribe to the podcast wherever you are listening, and while you are at it, drop us a rating and review – this is the best way to help others discover this incredible content.
Other episodes you'll enjoy: https://therapistuncensored.com/episodes/attachment-through-the-lifespan-alan-sroufe     Our socials: Youtube, Instagram, Facebook, Twitter & LinkedIn!