Many answers to our challenges are already inside of us.
In today's episode, find new perspectives on how culture and trauma affect our navigation within the world. Using bottom-up approaches, she explains how addictions are regulation strategies and provides tools to deeper connect to our nervous systems and ourselves. Join social workers Sue Marriott and Jan Winhall as they explore Winhall's "felt sense" model, where she blends neuroception and interoception through a polyvagal lens.
Jan Winhall is a highly experienced therapist and author who has dedicated her life to understanding and challenging dominant structures. From her years of group therapy and studying with figures like Dr. Stephen Porges, she has combined her findings into her recent book Treating Trauma and Addiction with the Felt Sense Polyvagal Model: A Bottom-Up Approach.
"Felt sense is all about the capacity in the body to notice what we're experiencing and to carry us forward in the direction of healing and growth." – Jan Winhall
About Jan Winhall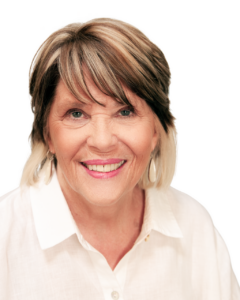 Jan Winhall, MSW, FOT is an author, teacher, and psychotherapist. She is an adjunct lecturer in the Department of Social Work at the University of Toronto. She is the director of Focusing on Borden, a psychotherapy and training center. Jan presents internationally on trauma and addiction.
You can find many resources for both clinicians and clients on her website, including videos, PDFs (see below) and training opportunities.
Time Stamps for the Felt Sense Polyvagal Model 
3:47 – Tying the autonomic nervous system to addiction
6:02 – Breaking down bottom-up processing
8:13 – The relationship between interoception and neuroception 
14:17 – Rethinking the term "sex addiction"
18:46 – Neuroception temperature example
21:16 – Introducing the intervening variable
27:53 – The six F's and their branches
36:01 – The learning model of addiction
41:34 – Winhall's perspective on polyvagal theory
Resources for the Felt Sense Polyvagal Model 
Treating Addiction & Trauma Together – Youtube Video
Trauma and Recovery – Book by Judith Herman
Jan Winhall Models 6 F's client and clinician version
Revolutionizing Addiction Treatment with The Felt Sense Polyvagal Model – Article
International Body Psychotherapy Journal 
The Conspiracy of Silence – Book by Sandra Butler
The Politics of Giving Therapy – Eugene T. Gendlin, Ph.D.
Stephen W. Porges, Ph.D. – Website
Doug Braun-Harvey, Fellowship in Sexual Compulsive Behavior – Website
Focusing on Borden – Jan Winhall
Other Relevant Therapist Uncensored Episodes
TU18: Polyvagal Theory: Understanding Irrational Threat Responses in Relationships
TU93: Polyvagal Theory in Action – The Practice of Body Regulation With Dr Stephen Porges
TU94: The Science of Self-Regulation – Breaking Down Polyvagal Theory
TU110: Story Follows State – Investigating Polyvagal Theory with Guest Deb Dana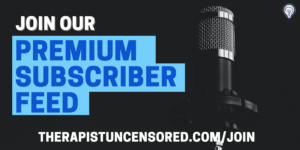 We have pledged 50% of all corporate profits & merch sales to organizations that support mental health access to those traditionally left out of mainstream healthcare.  We can only do that with the help of our Patrons. Please join us today! By joining as a Patron premium subscriber, you get a dedicated ad-free feed, deeper insights into select content, and unique study opportunities.
Sponsors who help make these episodes free and available to all – support them to support us!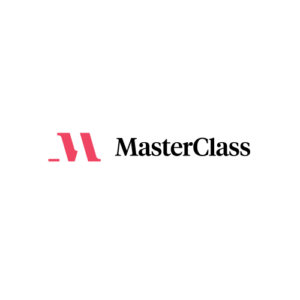 With MasterClass, you can learn from the world's best minds – anytime, anywhere, and at your own pace. With over 150 classes from a range of world-class instructors, that thing you've always wanted to do is closer than you think. Get unlimited access to EVERY class, and as a Therapist Uncensored listener, you get 15% off an annual membership! Go to MasterClass.com/TU now. 

We all know that gut health impacts mood and brain function, but what the heck do you do to support gut health?  We've got you covered by partnering with our sponsor, Athletic Greens product, AG1.  AG1 is Ann and Sue's go-to once-a-day drink that delivers all the basics of important vitamins, minerals, and probiotics. As a TU Listener, Athletic Greens is going to give you a free 1 year supply of immune-supporting Vitamin D and 5 FREE travel packs with your first purchase. Plus, supporting our sponsors supports the show, so go to www.athleticgreens.com/therapistuncensored or click HERE. 
Cozy Earth Bedding is made using the finest, premium viscose from highly sustainable bamboo. Their bedding is naturally-temperature-regulating, so you'll sleep comfy all year round. Plus, every Cozy Earth bedding item comes in a beautiful, reusable canvas bag! No gift wrapping is required! Cozy Earth also has a Luxurious LoungewearCollection from their ultra-soft lounge pants, tees, and pajamas for women…  to their popular joggers, pullover crews, and hoodies for men — Cozy Earth loungewear is designed to flatter every body type.  And check out their premium plush and waffle bath towels… they'll love those, too.SAVE forty percent NOW on Cozy Earth bedding, loungewear, pajamas, and towels.  Hurry, the holiday offer ends soon. Go to

Cozyearth.com/TU
Thanks for stopping by, we hope the podcast (and these show notes) offer quality education and insight into interpersonal relationships.  An entirely free way to support us is to simply rate and review the podcast on your favorite podcast player, and/or to simply share this episode with someone you think could use the free resources on the show!