Podcast: Play in new window | Download (Duration: 46:26 — 106.3MB)
Subscribe: Apple Podcasts | Google Podcasts | Spotify | Amazon Music
What is secure attachment and how can I grow my own capacity for security?
We've covered the different protection and connection strategies – preoccupied (red on the spectrum), dismissing (blue on the spectrum), and unresolved (tie-dye), but today's episode is all about what secure attachment actually looks like in daily life. You've experienced the continuum from red, blue, or even tie-dye, but how do you know when you're in your green? A securely attached system doesn't mean you're never upset – it's about having the ability to stay engaged while you have big feelings.  In this episode, Ann and Sue discuss what this can look like conversationally, conditions that promote a secure base in parenting, and how to check in with yourself and deepen your connection with others.
Security feels like: 'people are generally trustworthy, and so am I' – Dr. Ann Kelley
Time Stamps for Secure Attachment
2:06 – What does security look like?
2:39 – Reminder of red and blue meanings in attachment
6:46 – Sue's Bigfoot attachment analogy
8:27 – A secure attachment base is not the same as feeling securely attached
9:19 – The importance of integration and security
12:23 – Example of "joining" in conversation
19:39 – Understanding the attachment continuum
27:40 – Interactive questions to gauge your security
34:47 – Insightful questions to ask peers about influence
37:11 – Sue's physical queues to know she's in the green
39:37 – The role of curiosity in your green state
43:18 – Tracking your activation exercise
Resources for Secure Attachment
TU151: Secure Parenting While Under Stress with Dan Siegel & Tina Payne-Bryson REPLAY
Secure Relating, Not the Same as Secure Attachment with Ann & Sue (190)
TU 149: Modern Attachment Regulation Spectrum – An Integrated Model of Change
Secure Attachment & Recognizing Secure States of Mind with Ann & Sue – Transcripts
We support mental health access to those traditionally left out of mainstream healthcare and use a portion of the income we receive from corporate sponsors to do just that!  We can only do that with the help of our Patrons – joining as a TU Neuronerd Podsquad premium subscriber, you support this mission and get a dedicated ad-free feed plus occasional very cool and unique study opportunities, reading groups, and unique surprises!  We invite you to join our community. Click here to join! 
Support the show by supporting our partners and the sponsors of today's episode! 
AG1 is Ann and Sue's go-to once-a-day drink that delivers all the basics of important vitamins, minerals, and probiotics. Go to www.athleticgreens.com/therapistuncensored or CLICK HERE.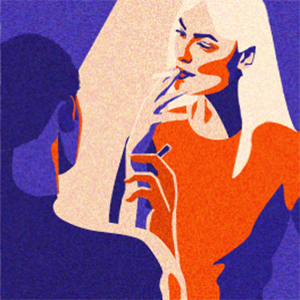 For listeners of the show, Dipsea is offering an extended 30-day free trial when you go to DipseaStories.com/TU
Go to MUDWTR.com/TU to support the show and use code TU for 15% off

Go to HelloFresh.com/TU50 and use code TU50 for 50% off plus free shipping!