On this podcast we've covered a ton about attachment and relational neuroscience, and today we continue to apply these ideas to specific therapies. Emotionally Focused Therapy, a specific approach to couple's therapy, will be described both personally and professionally.  Sue Marriott LCSW, CGP and Camille Scent, Ed.S., LPC, LMFT discuss using EFT in working with couples and how it is different than other closely related therapies.  Scent is an expert in this area and has found a way to integrate and explain polyvagal theory as it intersects with this form of couples therapy.
Apply ideas from attachment and polyvagal neuroscience to Emotionally-Focused Therapy (EFT).
Emotionally Focused Therapy (EFT) was developed initially by Sue Johnson 30 years ago and it is considered by many as the gold standard in tested, proven intervention for couples. The International Center for Excellence in Emotionally-Focused Therapy (ICEEFT) connects 70 centers around the globe. Our guest today is certified by ICEEFT and is an EFT supervisor for therapists in training.
Apply the neuroscience from polyvagal theory to a specific therapeutic approach called Emotionally-Focused Therapy.
Who is Camille?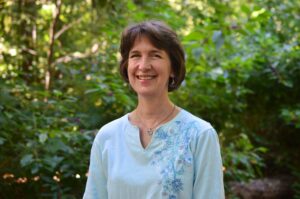 Camille Scent, Ed.S., LPC, LMFT, is a Certified Emotionally Focused Therapist & Supervisor. She maintains a private practice just north of Atlanta, GA, Wise Heart Families, where she works with couples and families and provides supervision for therapists learning/practicing EFT. She is also a board member for the Atlanta Center for EFT.
Camille is also a long-time loyal supporter of Therapist Uncensored via Patreon, and we thank her from the bottom of our hearts. In plainspeak, she's super smart and has a lot to offer, so if you want to learn more, need couples therapy – a little or a lot – or need EFT supervision – give her a shout!
Even high-conflict couples can get closer by focusing on the emotion between them rather than only the content.
In this episode:
Therapist personal experience in couples therapy using EFT
How emotion heals
Sue Johnson & development this therapeutic technique
Where to focus in couples therapy to heal the relationship – it's not on content that's for sure!
IFS – Internal Family Systems Therapy
The attachment & neuroscience connection — see paper below
If you want to study the theory or find an EFT therapist – resources below
Resources:
The Atlanta Center for Emotionally Focused Therapy (ACEFT), founded by Certified EFT Trainer Michael Barnett, ED.S., LPC, offers training opportunities in Emotionally Focused Therapy, serves as a connecting point for therapists learning/practicing EFT, and maintains a membership directory of EFT trained therapists and EFT workshops for couples & families.
The International Centre for Excellence in Emotionally Focused Therapy (ICEEFT) was founded in 1998 by Dr. Sue Johnson and her colleagues in Ottawa, Canada. ICEEFT is the organizational body that designs and approves training programs related to Emotionally Focused Therapy, certifies EFT therapists around the world and conducts both process and outcome research studies on EFT.
Find an Emotionally Focused Therapist – ICEEFT's searchable, international directory of therapists trained in Emotionally Focused Therapy
Dr. Sue Johnson – personal website for the developer of EFT
Resources more specifically for couples/families:
"Demon Dialogues" handout – From Sue Johnson's website, a quick overview/introduction to the most typical patterns couples get stuck in
Hold Me Tight: Seven Conversations for a Lifetime of Love book by Sue Johwwwnson
Hold Me Tight Workshops – International listing of Hold Me Tight programs (based on the book) offered by EFT trained therapists
Hold Me Tight online program – do it yourself online version of Hold Me Tight
Hold Me Tight/Let Me Go – Workshop developed by EFT Trainers Nancy & Paul Aiken that focuses on relationship enhancement for parents and children. Specific variations are offered for adolescents, young adults, and adult children. (They also offer training for therapists.)
Love Sense: The Revolutionary New Science of Romantic Relationships book by Sue Johnson
Emotionally Focused Couple Therapy for Dummies by Brent Bradley and James Furrow
Books for therapists:
Attachment Theory in Practice: Emotionally Focused Therapy (EFT) with Individuals, Couples, and Families by Sue Johnson, Ed.D.
Stepping into Emotionally Focused Couple Therapy: Key Ingredients of Change by Lorrie L. Brubacher, M Ed, LMFT, Certified EFT Trainer
Emotionally Focused Family Therapy: Restoring Connection and Promoting Resilience By James L. Furrow, Gail Palmer, Susan M. Johnson, George Faller, Lisa Palmer-Olsen (all EFT Trainers)
Emotionally Focused Couple Therapy with Trauma Survivors: Strengthening Attachment Bonds by Sue Johnson
The Practice of Emotionally Focused Couple Therapy: Creating Connection by Sue Johnson (updated 3rd edition published in 2020)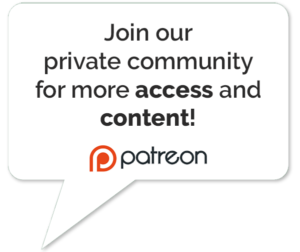 More excellent therapists talking about therapy – these are good one's not to miss!
TU 87: Treating Complex Trauma and Attachment with Guest Dr. Daniel Brown
TU140 – Couples Therapy Through the Eyes of Experts: Ellyn Bader and Peter Pearson
Don't forget, you are invited to join our private online community through Patreon. It offers extra content and access, including reading groups and a Therapist Directory that is coming soon…  Super cool – it also helps us keep the podcast running ad-free! We'd love to meet you there.
Enjoy this episode: