Body-based therapy is important because there is no difference between the mind and the body.
Our Patrons linked us with the guest for this show – check them out here! 
Bioenergetic therapist Dr. Robert Coffman joins co-host, Dr. Ann Kelley, for a conversation on body-focused therapy. Learn more about the interplay between our nervous systems and how it all relates to attachment and trauma.
We are diving into body-focused therapy today thanks to one of our patreon's, who recommended this expert.  In today's episode join co-host Dr. Ann Kelly and Dr. Robert Coffman's conversation on using the body to heal the mind. This therapy has been around for over 100 years but it is still not commonplace in a lot of therapy practices.
"The trauma is stored in a part of the brain that's not accessible with language."
Body-focused therapy is old.
William Reich published Mass Psychology of Fascism in 1933 and in 1936 was excluded from the International Society of Psychoanalysis. Nonetheless, Reich's ideas inspired the development of several branches of body psychotherapy, including bioenergetic analysis, biosynthesis, and Hakomi, to name a few.
Today, body psychotherapy is practiced in many forms by therapists around the world. Associations such as the European Association of Body Psychotherapy (EABP) and the United States Association for Body Psychotherapy (USABP) oversee the field of body psychotherapy and offer training to interested professionals.
Dr. Robert Coffman joins co-host Dr. Ann Kelley for a discussion on body-focused therapy. Body mind brain what is the difference? Your body can determine how you are feeling internally, and you can enhance and limit your progress based on how your body positioning. Freud was able to see depression in someone's chest.
You can see signs of being closed off in the body position even when someone believes that are open to connection.
Who is Dr. Robert Coffman?
Robert Coffman has been practicing clinical psychology for over 45 years as a relationally oriented somatic psychotherapist in California. He was trained as a humanistic psychologist under the guidance of Dr.Carl Rogers, then as a psychoanalytically oriented psychologist working with Dr. Althea Horner, object relations teacher, and then as a somatically oriented psychotherapist under the tutelage of Bioenergetic trainer Dr. Robert Hilton. Dr. Coffman has integrated object relations theory, deep attachment work with somatic practices from Bioenergetic Analysis, Somatic Experiencing Trauma Work,  and Bodynamic Body Psychotherapy. He is an international trainer in Bioenergetics for the IBA and has been doing individual and group supervision for 40 years. Dr. Coffman specializes in shock and developmental trauma working primarily with adults.
Those who truly understand body-focused therapy don't need to hear the story, they can see it working on your physical body.
Robert Coffman episode details:
Why the body needs to be brought into therapy.
What muscular holding patterns are.
How the body has reflexive responses to situations.
Preventing dorsal vagal shutdown in children.
The Body Doesn't Lie.
How posture impacts our mental state.
The ability to feel emotions in your body, and using the body to work through them.
When you work with the body, transference changes.
How our body stores energy and emotion.
The profound impact of realizing how your body relates to the deeper meaning
Panic Attack is just a label for different things that are happening in the body. You can diffuse that energy.
Resources:
Links:
Dr. Coffman provided a scan of some important pages of The Field of Body Psychotherapy
https://www.bioenergetic-therapy.com/index.php/en/
https://www.bioenergetic-therapy.com/index.php/en/ba-resources/awarded-articles
Bioenergetics: The Revolutionary Therapy That Uses the Language of the Body to Heal the Problems of the Mind by Alexander Lowen.
Books Dr. Coffman Suggested For Different Levels:
If you are into and involved in doing body psychotherapy of any kind:
The Handbook of Body Psychotherapy and Somatic Psychology (950 pages) edited by Gustl Marlock and Halko Weiss
If you are thinking about bringing the body into your existing talk therapy practice:
Body Psychotherapy by Nick Totton
Body Psychotherapy edited by Tree Staunton
Body-Centered Psychotherapy by Ron Kurtz
About a Body edited by Jenny Corrigall and others
If you're already doing some body-informed interventions ( mindfulness, neurologically informed stuff, EMDR, Brainspottin, etc.) but not Body Psychotherapy, then look at these books:
Body, Brain, Love: A therapists workbook for Affect Regulation and Somatic Attachment. by Karen Rachels
Body Process by James Kepner
Emotional Anatomy by Stanley Keleman
Relational Somatic Psychotherapy by Robert Hilton
In an Unspoken Voice by Peter Levine
Embodied Relating by Nick Totton
Healing the Fragmented Selves of Trauma Survivors by Janina Fisher
If you are a bodyworker of any kind but not a psychotherapist I would recommend:
Psychology of the Body by Elliot Green and Barbara Goodrich Dunn
Haven't learned enough about body therapy?
TU65: Sensorimotor Psychotherapy – Tuning Into the Wisdom of Your Body With Guest Dr. Pat Ogden
TU107: What is Somatic Experiencing With Guest Abi Blakeslee
TU99: Food, The Body, Trauma, & Attachment With Guests Paula Scatoloni & Rachel Lewis-Marlow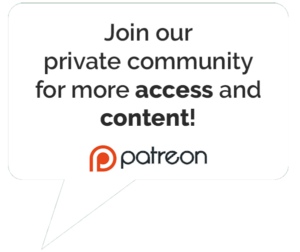 You are invited …. to join our private online membership of Neuronerds. Become a patron of our show for just a few bucks a month and gain access to us and to the incredibly rich community in Patreon. As a patreon you will get access to small peer-lead reading groups and join a powerhouse community.  As a platinum patron you will be thanked on our website with a link to your practice to support whatever work you do. Importantly, it is specifically because of our patrons that we are able to remain ad-free.  THANK YOU!  We hope you join us, we'd love to see you there.