Podcast: Play in new window | Download
Subscribe: Spotify | Android | RSS
The Essence of Trauma-informed Therapy & Trauma-informed Parenting

Harness the power of neuroscience.
For parents and for therapists treating children and adults – learn more about the science of trauma and what heals.
We are human, and we do have trauma, but maybe we need to look at being focused on relationships, connection, and curiosity about why this is happening. This discussion looks at how the connection is a biological imperative, and we're always working towards building a relationship.
Therapist Robyn Gobbel, LCSW joins co-host Sue Marriott LCSW, CGP for a discussion on breaking down the hardest parts of relationships and parenting. Robyn's shares insights into the essence of trauma-informed therapy. She has developed online communities, as well as a podcast, all about helping parents who are dealing with these specific issues in practical application. We hope that her creative solutions will help you.
Trauma-informed parenting is about connection.

We need to focus on what it means to be human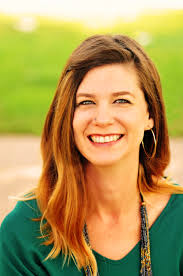 Who is Robyn Gobbel?
Robyn Gobbel, MSW, RPT-S, loves coffee, P!NK, and everything about the brain. Once (recently!) her teenager went ballistic on her for getting ANOTHER (glitter!) coffee mug in the mail. Robyn loves cultivating deep, resonant connections with anyone who is up for it, as well as teaching anyone who will listen to harness the power of neuroscience so they can cultivate deep, resonant connections. What would change in the world if we could all do that? To see, be with, feel, and deeply know each other…and ourselves. Robyn thinks everything could change.
Conversation includes resources on trauma-informed therapy and trauma-informed parenting:
Changing how to provide mental health care to families.
The importance of regulation AND connection.
Working on a book about personal trauma healing
The importance of understanding the relational neurobiology of being human.
The importance of community for parents dealing with dysregulation and behavioral issues.
Reducing the shame factor in much of trauma-informed therapy.
Treatment of trauma-based behavioral issues.
Virtual online clubs for parents who are struggling.
Regulated, connected kids feel safe. Connected parents regulate by parenting in a way that feels "right", not by following a technique.
Resources on therapy and parenting kids with trauma:
Robyn has free resources on her website
Haven't gotten enough?
TU53: Complex Trauma and Managing Dysregulation with Guest Robyn Gobbel